Published:
Monday, December 28, 2015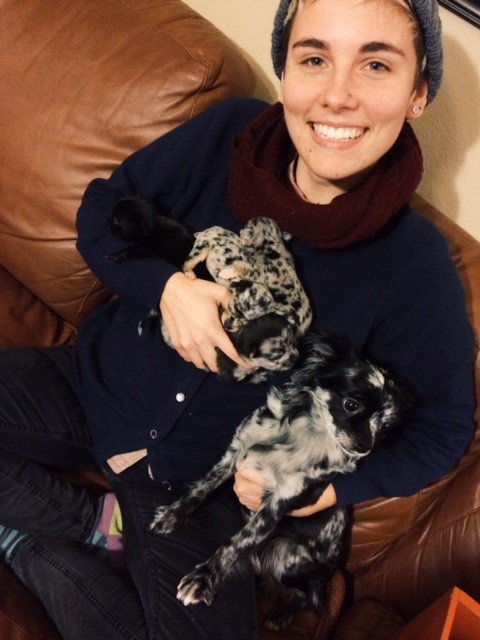 Alicia Dudziak divides her time at the ACLU between working at the reception desk and as a legal intake counselor. The roles are complementary, Alicia said, in that they both involve contact between the general public and the ACLU.
"A lot of people who call our office are having a really hard time, so you develop skills to help them with that," she says.
Alicia's previous volunteer experience includes working at a rape crisis center. She wanted to continue helping people navigating a broader range of issues. Since working at the ACLU, Alicia has become more familiar with resources in King County and legal issues. Most of the inquiries she receives involve the criminal justice system and incarceration, two areas of interest for Alicia.
When she's not at the ACLU, Alicia can be found knitting a festive red sweater for her rescue dog, Greta.
Alicia adopted Greta while the dog was pregnant. In November, Greta had puppies. Their names are Sorry, Notsorry, Brooks and Mushu.
Alicia said she'd like to knit sweaters for the puppies, too, "but they grow so fast."