Published:
Monday, November 4, 2013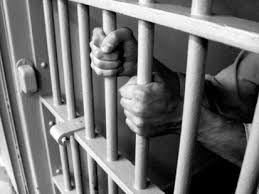 The ACLU and other advocates for immigrant rights are challenging the lack of due process for individuals who are subject to mandatory detention while the government brings deportation cases against them for past crimes. These people are often longtime legal residents, rehabilitated and leading productive lives in their communities. It is unlawful and unjust for the government to keep them locked up with no opportunity to prove eligibility for release or bond.
The ACLU of Washington, the ACLU Immigrants' Rights Project, the Northwest Immigrant Rights Project, and the firm of Gibbs Houston Pauw have filed a class-action lawsuit (Khoury vs. Asher) in federal court over the mandatory detention of individuals based on crimes that are often minor, nonviolent, and several years old. The lawsuit seeks to gain due process for them through individualized bond hearings. This case was brought on behalf of three named plaintiffs in Washington state, including Bassam Yusuf Khoury. Many other individuals at the Northwest Detention Center in Tacoma and elsewhere are also being held without possibility of bond.
Bassam Yusuf Khoury became a lawful permanent resident of the United States in 1976. In 2011, Khoury was convicted of attempted manufacture or delivery of a controlled substance, and served 30 days in jail for it. When he was released, he was not taken into custody by immigration authorities. However, in April of 2013, Khoury was placed in "mandatory detention" at the Northwest Detention Center because of the case two years earlier.
Khoury has now been locked up there for close to six months while his deportation case is being decided. A federal immigration judge held that the court lacked jurisdiction to determine whether he could be released under bond; so he is still subjected to mandatory detention – and has now been locked up far longer than for his original crime.
Though he is a Palestine national, Khoury has no ties to Jordan, where the US seeks to deport him. But he does have many ties here at home, including a close relationship with his two sisters, a child, and a grandchild – all of whom are U.S. citizens. Because of his detention, Khoury has lost his job with his long-term employer and can no longer pay his rent; his family had to make arrangements to move his things out of his apartment.
Immigration law allows mandatory detention while cases are being decided for a narrow group of people who are convicted of crimes and are taken into custody at the time they are released from the criminal justice system for the crime. But for years, the Department of Homeland Security has misapplied mandatory detention for people like Khoury who have been living the community for years since their release.
Constitutional guarantees require that detention be limited to the prevention of flight risk and danger to the community and be accompanied by strong procedural protections. Khoury was a productive member of society, supporting himself, and posing neither flight risk nor danger; but now the government is expending taxpayer money to unnecessarily detain him.
"This case does not seek to give anyone a 'get out of jail free card,' nor to allow them to evade their immigration hearings. Rather, it seeks to prevent unlawful detention without due process," said Sarah Dunne, ACLU-WA legal director.