Published:
Monday, August 2, 2010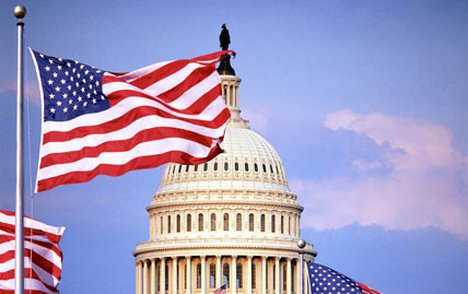 Washington, D.C. is not generally known for progressive drug policy reform, but last week three laws that may help dismantle the failed War on Drugs all advanced in "the other Washington."
1) The Fair Sentencing Act Passes Congress.
One of the most heinous drug laws ever written specified that possessing 5 grams or more of crack cocaine should result in a five-year mandatory minimum sentence in federal prison. What made this law so abhorrent (besides its extreme severity) was that it took 500 grams of powder cocaine (the stuff crack is made from) to trigger the same penalty. This 100:1 ratio resulted in stunning racial disparities, where African Americans were much more likely to be imprisoned for long periods of time than white people. According to the Sentencing Project, in 2006 81.8% of crack cocaine defendants were African American, even though two-thirds of the nation's crack users are white or Hispanic.
Thankfully, Senate Bill 1789 is now on its way to President Obama's desk for signature. This law raises the amount of crack cocaine required to trigger the mandatory minimum from 5 grams to 28 grams, thus lowering the disparity between crack and powder cocaine from 100:1 to 18:1. Should the disparity be eliminated altogether? Absolutely; but things move slowly at the federal level, so passage of this law should be celebrated.
2) Medical Marijuana Comes to Washington, D.C.
In 1998, the same year Washington state voters passed our medical marijuana law, the citizens of the District of Columbia passed Initiative 59, which would have made the medical use of marijuana legal in the nation's capital, too. Unfortunately, the law was not allowed to take effect for over a decade because of Congressional interference. This officially ended on July 27th, when the 30-day window expired for Congress to stop D.C.'s "Legalization of Marijuana for Medical Treatment Initiative Amendment Act of 2010" from becoming law.
This is a significant development, as it makes the federal government's absolute prohibition on marijuana (even when used for medical purposes) look absolutely nonsensical. The District of Columbia now joins Washington state and 13 others that allow medical marijuana.
3) The National Criminal Justice Commission Act (Webb Commission) Passes House Vote.
Finally, perhaps the most significant legislative reform to come out of Washington, D.C. last week was the advancement of Senator Jim Webb's National Criminal Justice Commission Act and its companion bill in the House. This legislation calls for the creation of a commission that would "undertake a comprehensive review of the criminal justice system." Senator Webb lays out the case for significant reform in a terrific article entitled "Why We Must Fix Our Prisons." He notes that, "American ingenuity can discover better ways to deal with the problems of drugs and nonviolent criminal behavior while still minimizing violent crime and large-scale gang activity."
What is so exciting about the Webb Commission is that it takes on the entire criminal justice system and War on Drugs. Piecemeal reform is good and must be pursued, but it is a welcome change to see lawmakers addressing larger systemic problems. In other words, it's great that the crack sentencing law passed, but it would be even better if we fundamentally reformed the criminal justice system which allows such laws to exist in the first place.
Although I firmly believe that the states that lead the way in ending the War on Drugs, it's nice to see that thoughtful change can come from the federal government as well.