Published:
Monday, October 11, 2010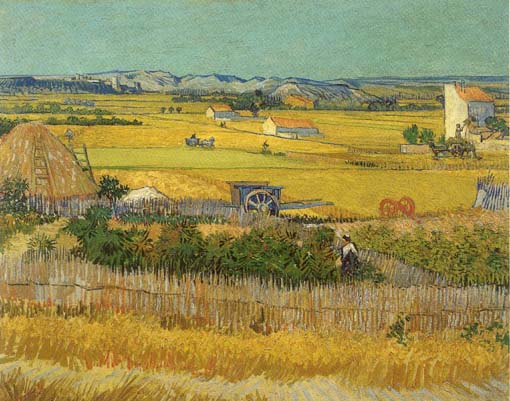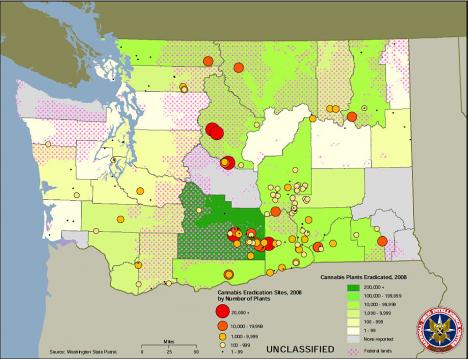 Fall is upon us, which means harvest season is in full swing. Not only have Washington's farmers, orchard workers, and winemakers been busy, but so too have outdoor marijuana growers and the law enforcement officers who chase them. The growers are attracted to the Northwest's mild climate, large uninhabited tracts of land, and easy access to consumer markets (i.e., they don't have to cross any borders). In response, law enforcement wages large-scale eradication efforts to rid the state of these illicit grow operations, which results in the confiscation of thousands of marijuana plants, but few arrests.
So who's winning this game of cat and mouse in Washington's most remote locations? The unfortunate answer is: no one. We need to understand why, and what a different approach would look like.
How Much Marijuana is Being Grown Outdoors in Washington and in the U.S.?
According to the National Drug Intelligence Center (NDIC), 538,918 outdoor plants were eradicated in 2008. This NDIC map shows where the grow operations were discovered.
2010 seems to be no different. Outdoor grow operations have been discovered all over the state, including Franklin, Klickitat, Lewis, and Yakima counties, as well as Gifford Pinchot National Forest. Ultimately, the fact that outdoor growers keep returning year after year must mean that not all of the plants are being eradicated - Washington remains an attractive location for this activity. These grow operations damage the environment, and eradication efforts consume significant taxpayer resources.
Nationwide, the Drug Enforcement Administration reports the destruction of 9,980,038 outdoor marijuana plants in 2009 alone. According to the U.S. Department of Justice's 2010 National Drug Threat Assessment, "the amount of marijuana produced in the United States appears to be very high, based in part on the continual increases in the number of plants eradicated nationally."
Who's Growing the Marijuana?
As this blog has discussed previously, the likely explanation for the increase in outdoor marijuana grow operations has to do with increased law enforcement on the Mexican and Canadian borders and the ongoing drug war in Mexico. According to a Northwest High Intensity Drug Trafficking Area (HIDTA) report, the outdoor grows are "largely controlled by Mexican DTOs [drug trafficking organizations] and criminal groups."
What's the Solution?
As a newly released report by the International Centre for Science in Drug Policy (ICSDP) makes clear, "increased funding for cannabis prohibition has increased cannabis seizures and arrests, but the assumption that this reduces cannabis potency, increases price or meaningfully reduces availability or use is inconsistent with surveillance data the US federal government itself collects." In other words, despite record law enforcement expenditures, marijuana is cheaper, purer, and more available than ever. Usage rates have also been relatively consistent.
So what's the alternative?
As the ICSDP report recommends, "regulatory models should be given urgent consideration." Thankfully, legitimate regulatory models are now being put forth. In Washington state, Rep. Mary Lou Dickerson introduced a marijuana legalization and regulation bill, HB 2401, in the 2010 legislative session and will likely do so again in 2011. California will soon vote on Proposition 19, which would legalize the possession, personal growing, and gratuitous transfer of marijuana for adults. It also allows cities, counties, and the state to tax and regulate commercial marijuana operations. California Assemblyman Tom Ammiano recently introduced legislation which would do just that if Proposition 19 were to pass.
Until society comes up with new strategies to deal with marijuana use and production, uncontrolled outdoor grow operations that damage our public lands are here to stay. Bringing large-scale marijuana production under robust regulation and dedicating a portion of tax revenues to fact-based public education, prevention and treatment is an option deserving serious consideration.