Published:
Friday, October 23, 2015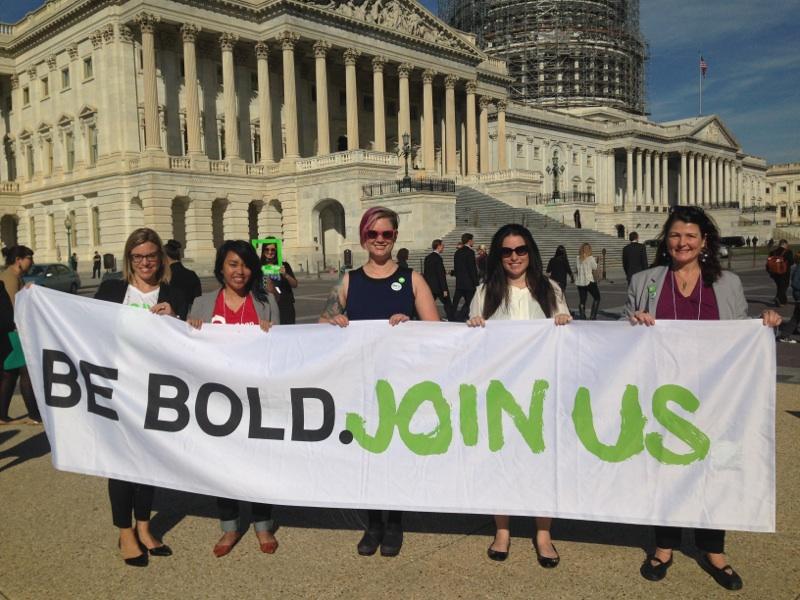 I was proud to represent the ACLU of Washington this week in standing up for equitable abortion access for all women at a special event – the All* Above All Capitol Hill Day in Washington, D.C.

All* Above All is an educational campaign to restore public insurance coverage, so that every woman can get affordable safe abortion care when she needs it, regardless of how much she makes. Nearly 200 delegates, representing 25 states and the District of Columbia, participated in its day of action on Capitol Hill.

The ACLU was part of a five-person Washington state delegation from pro-choice organizations that lobbied to get rid of bans that deny abortion coverage. We urged our state's members of Congress to sign on to the EACH Woman Act, federal legislation that would benefit women and families throughout the country. The Act would restore abortion coverage for those enrolled in a government health insurance plan, employed by the government, or receiving health care from the government. Further it would prohibit political interference with decisions by private health insurance companies to offer coverage for abortion care.

While Washington state's Medicaid program provides coverage for abortion services, due to federal bans there are still women in our state who are forced to pay out of pocket for abortion services or carry their pregnancies to term. Further, women in many other states do not have our Medicaid program and therefore are left no access to affordable abortion care.

Bans on abortion care impact all women and families and have a disproportionate impact on those who already face significant barriers to receiving high-quality care, including low-income women, immigrant women, young women and women of color.

Among Washington Congress members, we want to thank Rep. Denny Heck for agreeing during our meeting with him to cosponsor the EACH Woman Act. We also want to thank Rep. Derek Kilmer and Rep. Adam Smith's office for meeting with us and cosponsoring the Act. And we want to express thanks to Senators Patty Murray and Maria Cantwell for meeting with us, and for their continued support in ensuring women have the right to make important health care decisions without interference or barriers.

Working together, we can end bans on abortion care!