Published:
Friday, December 18, 2015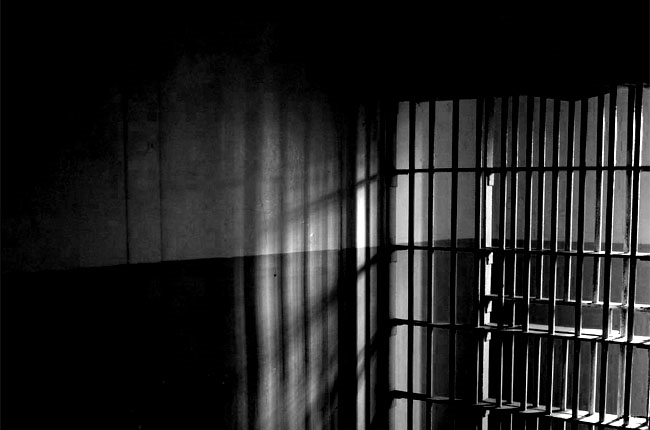 Too many people with a mental illness end up in jail or hospital emergency rooms. What is meant to be a last resort is often the first stop for people struggling with a mental illness. This isn't good for them and it has done little to improve public safety.
In order to keep people with mental illness from cycling through jails and emergency rooms, we must invest in programs that prevent them from going there in the first place. Programs based in the community that treat an individual's mental illness and provide for their basic needs are the most effective. These services, which offer varying degrees of supervision and may include housing, enable people to get help while remaining independent and avoid the expense and stress that can occur in institutional settings.
Since the deinstitutionalization of mental healthcare in the 1960s and 1970s, states are supposed to deliver mental health services at community-based settings in addition to state psychiatric hospitals. Research shows community-based resources can provide better outcomes than jail and psychiatric hospitals and are often less expensive.
A recent report by the Washington State Institute for Public Policy (WSIPP) examined effective alternatives to involuntary hospitalizations1. The researchers found three programs successfully reduce psychiatric hospitalizations: assertive community treatment (team-based approach providing treatment wherever people are, at all times of day), mobile crisis response (mental health practitioner teams who can effectively intervene in a mental health crisis), and supported housing for chronically homeless adults. These evidence-based programs meet clients where they are at and aim to keep people out of jails and emergency rooms. Interestingly, some programs that require costly judicial oversight, such as Assisted Outpatient Treatment, can actually result in increased hospitalization. This may indicate that it's the services a person is receiving that matters most.
WSIPP found that several of these programs have benefits that usually exceed costs, which means they are a good investment for taxpayer dollars. Supported housing was also found to be effective at reducing crime.
Community-based resources work, but it's vital that police are given opportunities to connect people with a mental illness to them. Under state law, people with mental disorders can often be diverted to these services, rather than arrested, at the discretion of the prosecutor and police.2 This reduces the number of arrests for low-level offenses, keeps people with mental illness out of the expensive criminal justice system, and allows service providers to tackle the underlying issues contributing to their offenses.
Another way to help police divert people with a mental illness is to invest in crisis triage centers, which provide therapeutic treatment, including counseling, and medication. These triage centers provide a vital new tool for police, who have generally been forced to put someone in jail or the emergency room. Several of these centers are operating around the state, but unfortunately they lack consistent funding and have very limited capacity.
In a very positive development, cities and counties are shifting away from criminal justice systems designed primarily for punishment and toward systems that address root causes of crime. Community-based resources are a key part of this transition. For example, several Washington counties have joined the national "stepping-up" initiative, which seeks to "reduce the number of adults with mental illnesses and co-occurring substance use disorders in jails."3 Several other counties have brought together stakeholders from the criminal justice system and treatment providers to find ways to keep people with mental illness out of jail. Yakima County, for example, has been operating successful crisis diversion programs for many years.
Despite evidence of the effectiveness of community-based programs, Washington continues to fail to provide adequate funding for them. A 2014 report, "Parity or Disparity: The State of Mental Health in America," by Mental Health America found Washington sadly lagging behind other state in investing in community based services.4
As state lawmakers gather for the 2016 session, they should take note of the WSIPP report's findings and examples of successful initiatives around the state. Lawmakers should prioritize programs that make it an explicit goal to keep people with mental illness out of jails and emergency rooms, saving lives and taxpayer dollars. The success of community-based resources offers proof that we're all better off when people with mental health issues get treatment, not jail time.
1 WSIPP Washingtons Involuntary Treatment Act Use of Non-Emergent Petitions & Less Restrictive Alternatives to Treatment Report
2 RCW 10.31.110
3 The Council of State Goverments Justice Center, Stepping Up Initiative
4 Mental Health America, Parity or Disparity Report