Published:
Monday, August 1, 2016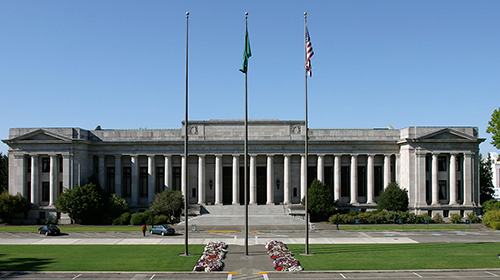 The Washington State Supreme Court unanimously decided that it's illegal for an employer to make staffing decisions based on race—even if the employer does not intend to discriminate. The decision came in a case in which the state argued that it was permissible to sort employees by skin color in response to a psychiatric patient's racist threats of violence.
"Employers shouldn't be able to categorize their employees by race, and the fact that that this was done by the state is especially objectionable," said Breanne Schuster, Staff Attorney with the ACLU-WA. "The court's unanimous decision today makes clear that our state's anti-discrimination law is broad and strong, and cannot be trumped by fear."
The ACLU-WA filed an amicus brief in the case, Blackburn v. State, in which a supervisor at Western State Hospital told a nurse to yield to the demands of a psychiatric patient who refused to be treated by African-American staff members.
When no White staff member was available, employees compared skin color to determine who among them had the lightest color. The state Department of Social and Health Services (DSHS), which operates the hospital, argued that it acted out of concern for its employees, not racial hostility.
But the Supreme Court agreed with the arguments made by the ACLU, that race-based staffing is discrimination on its face and thus unlawful under the Washington Law Against Discrimination (WLAD). The law has no exceptions that apply in this case, the court said, overturning a Pierce County Superior Court Decision.
The court noted that the WLAD was enacted to protect individuals from discrimination on the basis of race and that it was to be construed liberally to accomplish its purposes. The opinion goes on to state that "when an employee makes out a claim of disparate treatment under the WLAD . . . the employer's action is considered unlawful unless the employer has a valid justification."
By ruling that the expressed preferences or demands of patients are no justification for race-based work assignments in a hospital, the court's decision carries broad implications for workplaces all over Washington.
It means, for example, that public defense offices cannot make race-based decisions when assigning public defenders to clients, and that retail store managers cannot respond to racist customers by using race to determine who is assigned to help such customers.