Published:
Wednesday, March 16, 2016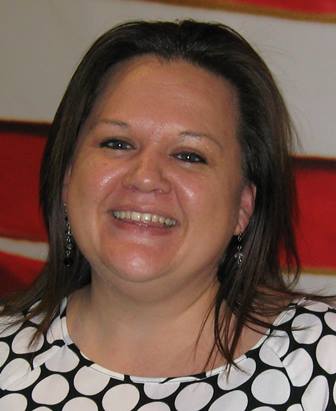 ACLU-WA Second Chances extern Tarra Simmons knows first-hand the struggles of people trying to rebuild their lives after incarceration.
After her father passed away, Tarra became depressed and started using drugs to self-medicate. Within ten months, she was in prison on drug convictions. Once she got out, no one would hire her.

"The Department of Health allowed me to keep my RN license, but I couldn't find a job," she said.

Tarra started working at Burger King to support herself and her two children. She considered it unfair that, even though she'd served her time, she was dogged by obstacles related to her incarceration, so decided to go to law school to change laws that keep her and others from being able to re-enter society.

With help from the Post-Prison Education Project, Tarra studied for the LSAT, taking the ferry from her home in Bremerton to Seattle for prep classes.

After starting law school at Seattle University, Tarra discovered many agree that the burdens placed on people coming out of prison are unfair and counterproductive.

"I guess I was kind of naïve," Tarra said with a laugh. "I didn't know there were so many people and organizations already working on this stuff," she said.

Among them: Vanessa Hernandez of the ACLU, whom Tarra met when she attended a conference at Mission Creek, the women's prison in Belfair where Tarra was incarcerated. Vanessa was at the conference to speak about Legal Financial Obligations (LFOs) which are the fines, fees, and restitution assigned to everyone sentenced in Washington state.
Tarra was struggling to pay off her own LFOs at the time, and later shared her story with state lawmakers in Olympia.

Since becoming our Second Chances intern in January, Tarra has helped people vacate their criminal records and have their LFOs terminated. In addition to helping individuals, Tarra has promoted policies that support people coming out of incarceration. As an intern at Disability Rights Washington, she created a tool to hold the Department of Corrections accountable for the rights of those being released.

"It's wrong we discriminate against people who are on the right path, and who are coming back," she said.

Tarra was awarded the 2016 Goldmark Equal Justice Internship from the Legal Foundation of Washington, which will help her continue re-entry work over the summer.