Date:
Friday, October 21, 2022 -

6:30pm

to

8:00pm
An evening of inspiration and connection featuring keynote speaker Valarie Kaur. Art by Monyee Chau.

Presenting Valarie Kaur, bestselling author of See No Stranger and founder of the Revolutionary Love Project, in conversation with ACLU-WA Executive Director Michele Storms.

Our emcee for the evening is Hollis Wong-Wear. The celebration includes a performance by Shaina Shepherd.

We honor our 2022 ACLU-WA Bill of Rights award recipients, who have shown up with great care for our communities:
This evening features a land acknowledgement by Bree Black Horse (ACLU-WA Legal Committee Chair and Board Member) and Vanessa Torres Hernandez (ACLU-WA Integrated Advocacy Director).

As a companion to the event, please visit the Revolutionary Love Project Learning Hub. Learn more about the Revolutionary Love Compass by clicking on the image below.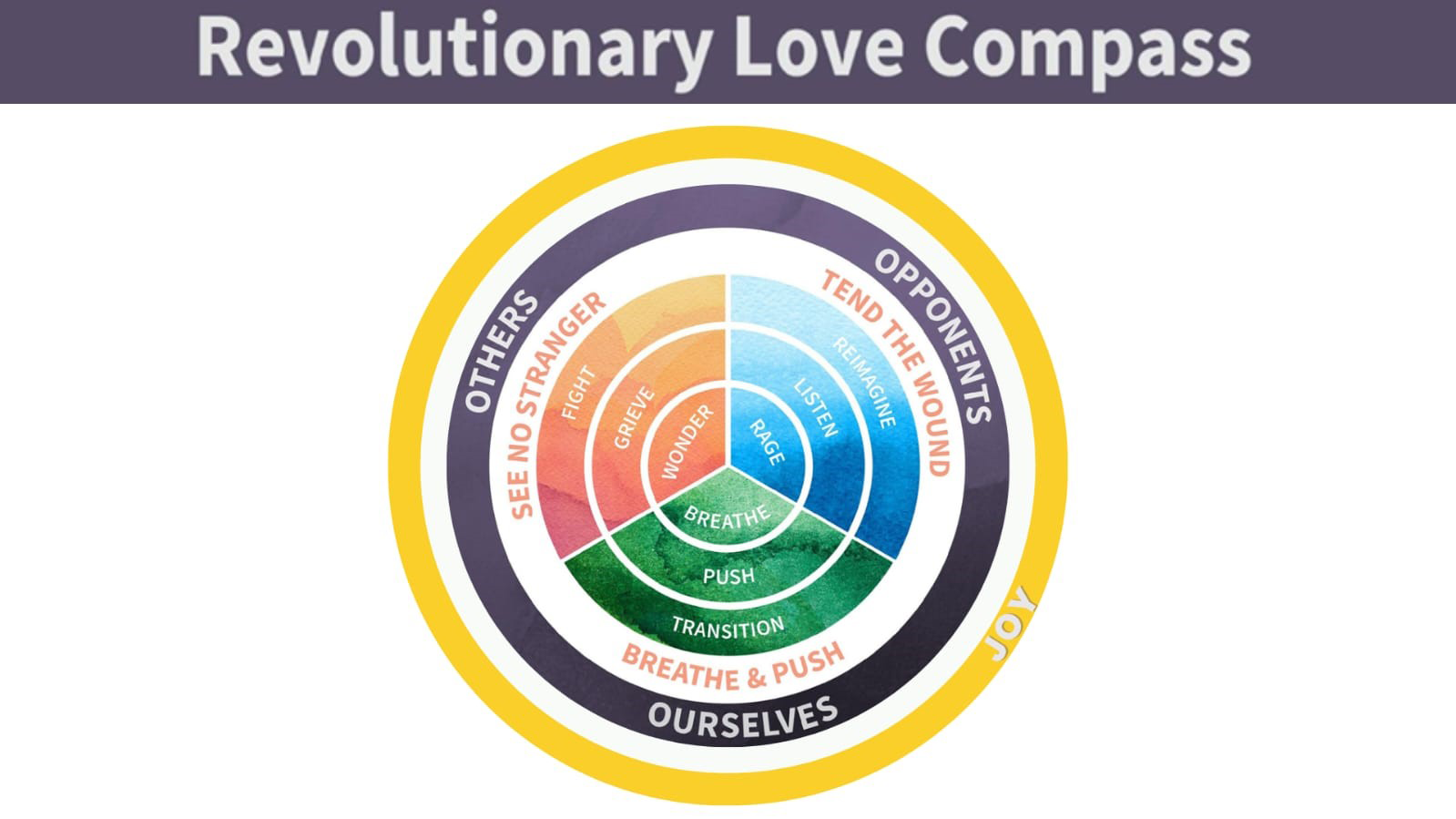 "Radical hope is not felt in a static moment. It is built in the moments that grow the way a seed sprouts despite the dire conditions, or how the mountains continue to nestle the sun every break of dawn. It is in the deep reflections and hard conversations we have with ourselves and with our communities, it is the movement of our body when it dances, marches, prances. This illustration is meant to express the multitude of moments and ways we find hope. I hope it can inspire that for you too." - Monyee Chau