News Release:
Thursday, May 6, 2010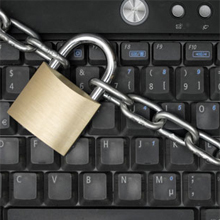 An ACLU lawsuit defending the rights of adults to access information on the Internet on public library computers will continue in federal court in the wake of today's Washington Supreme Court 6-3 ruling rejecting claims under the Washington State Constitution. The suit challenges a filtering policy that hampers adults in researching school assignments, locating businesses and organizations, and doing personal reading on lawful subjects.
Filed in U.S. District Court in Spokane, the suit (Bradburn v. NCRL) asserts that the filtering policy violates adult patrons' rights under the Washington State and United States Constitutions. The federal court sought guidance from the State Supreme Court on the state constitutional issues, and now will take up the federal constitutional issues.
"Public libraries are a valuable resource for all people in their community. Unlike with books and other printed materials, finances do not limit libraries from providing the vast array of useful information available on the Internet. Libraries should not limit the opportunity of adults to view research articles and other lawful materials," said ACLU of Washington legal director Sarah Dunne.
The ACLU is representing three library users and a nonprofit organization in the lawsuit filed in 2006 against the five-county North Central Regional Library (NCRL) in eastern Washington. The lawsuit challenges the NCRL's policy of refusing to honor requests by adult patrons to temporarily disable a filter on public computers for sessions of reading and research. The NCRL has used a hardware and software product called FortiGuard to block a broad array of lawful content on all public computers at its branch libraries.
In addition to refusing adult patrons' requests to disable the filter, the NCRL refuses to commit to promptly unblocking individual websites for adults and refuses all adult requests to unblock websites containing constitutionally protected material that the NCRL deems harmful to minors
"This case is about an overly broad filtering policy that has restricted an adult student from using the Internet for a class assignment and a professional photographer from accessing art galleries online," said ACLU cooperating attorney Duncan Manville of Savitt Bruce & Willey LLP. "The library's policy prevents adult patrons from accessing inoffensive speech that everyone – including the library – agrees is constitutionally protected for adults."
The policy impacts residents in a largely rural area who rely on the public library for Internet access. The NCRL has set its filter to block access to an ever-shifting list of websites. Sites that the library's filter has blocked adults from viewing have included:
the website of an organization encouraging individuals to commit random acts of kindness (www.kindnessusa.org)
the Seattle Women's Jazz Orchestra website
the website of an organization encouraging women to carry to term by creating "a supportive environment for women in crisis situations to be introduced to the love of Christ" (www.acceptpregnancy.org)
YouTube
The ACLU argued before the State Supreme Court that the NCRL's Internet filter policy was overbroad and constituted a prior restraint in violation of our Washington State Constitution (Article I, Section 5). The Court held, however, that the filtering policy is not a prior restraint because it's an operational policy that helps the NCRL decide what information to make available to library patron as part of its "collection." The Court further said the library has no obligation to provide access to all or most constitutionally protected speech on the Internet.
In agreeing with the ACLU that filters should be disabled at the request of adults, the dissenting opinion said, "There is simply no reason that withstands article I, section 5 to install a system to protect children that cannot be disabled when used by adults." It also noted, "Simply put, the State has no interest in protecting adults from constitutionally protected speech."
Libraries that receive funds for Internet access under two federal programs are required to have the ability to block minors from seeing materials deemed "harmful to minors." In a ruling upholding the federal Child Interact Protection Act, the U.S. Supreme Court has indicated that the law means that libraries should disable those filters upon the request of an adult. But NCRL has adopted a policy of blocking access for adults to all materials it deems inappropriate for children.
Plaintiffs in the lawsuit are:
Sarah Bradburn, a resident of Republic in Ferry County, who was prevented from using NCRL computers to research an academic assignment about youth tobacco usage while studying at Eastern Washington University to become a drug and alcohol counselor. Because she had no Internet access at home, she had to travel to Spokane to use its library's computers for the information she sought.
Pearl Cherrington, a resident of Twisp in Okanogan County, a professional photographer specializing in landscapes and outdoor scenes who was prevented from using NCRL computers to conduct research on art galleries and health issues. NCRL filters also blocked her from access to YouTube.
Charles Heinlen, a resident of Okanogan in Okanogan County, who was prevented from using NCRL computers to access the blog he maintains on MySpace, as well information relating to firearms use by hunters, fine arts, and other lawful information.
The Second Amendment Foundation, a nonprofit organization with more than 600,000 members nationwide and headquarters in Bellevue. The Foundation undertakes education, research, publishing, and legal action focusing on the constitutional right to own and possess firearms. The NCRL has blocked access to the Foundation-sponsored magazine Women & Guns.
Handling the case are ACLU-WA cooperating attorneys Duncan Manville of Savitt Bruce & Willey LLP and Aaron Caplan of Loyola Law School of Los Angeles; National ACLU staff attorney Catherine Crump; and ACLU-WA legal director Sarah Dunne.