News Release:
Tuesday, June 11, 2013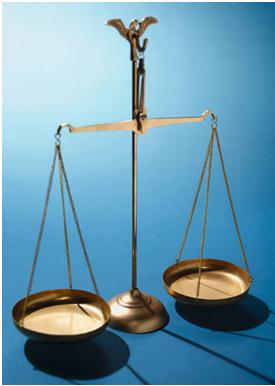 A landmark lawsuit to ensure fairness for the accused in Grant County has concluded with major improvements in the county's felony indigent defense system. The suit wrapped up in April after seven years of court-ordered monitoring – the first time a county public defense system in Washington had undergone such comprehensive oversight. The suit was brought by the ACLU of Washington and Columbia Legal Services.
"When the government prosecutes someone who can't afford to hire an attorney, it must provide the resources necessary to present an adequate defense, and ensure compliance with reasonable caseload limits," said ACLU-WA staff attorney Nancy Talner. "As a result of the settlement in this lawsuit, Grant County's public defense system now meets constitutional standards."
Filed in 2004, the class action suit charged that Grant County's felony public defense system violated indigent defendants' constitutional right to counsel. The county agreed to a settlement in 2005 after a Kittitas County Superior Court judge ruled that the county's system "suffered from systemic deficiencies." The judge found that Grant County overworked its lawyers, failed to provide effective supervision, and allowed the prosecutor's office to interfere with funding for expert witnesses and investigators.
In the years since, significant progress has been made. The court-appointed monitor's final report observed that "The overall quality of representation provided by public defenders in Grant County is far better …" Here are some highlights among the improvements.
Caseloads: A new tracking system ensures that caseloads stay within the limit of 150 case credits per attorney per year.
Qualifications of attorneys: The county public defense office now has very experienced criminal defense attorneys serving as director and supervisor. All staff attorneys are now qualified to handle lower-level felonies, and the office has attorneys on staff or on contract qualified to handle more serious felony cases.
Communications with clients: The public defenders now visit clients in jail far more frequently and do so in a timely manner. The availability and use of interpreters has increased greatly.
Quality of representation: The public defenders are now providing vigorous defense for the accused. The number of jury trials, motions filed, use of investigators, and use of expert witnesses have gone up dramatically.
Client complaint process: The public defense office now has an effective system for defendants to make complaints about their attorneys, and the director takes prompt action to respond to concerns.
The lawsuit has been handled by attorneys at the Perkins Coie and Garvey Schubert Barer law firms. The litigation team includes ACLU cooperating attorneys David Taylor and Breena Roos, ACLU staff attorney Nancy Talner, Garvey Schubert Barer attorney Don Scaramastra and Columbia Legal Services attorney Joachim Morrison.