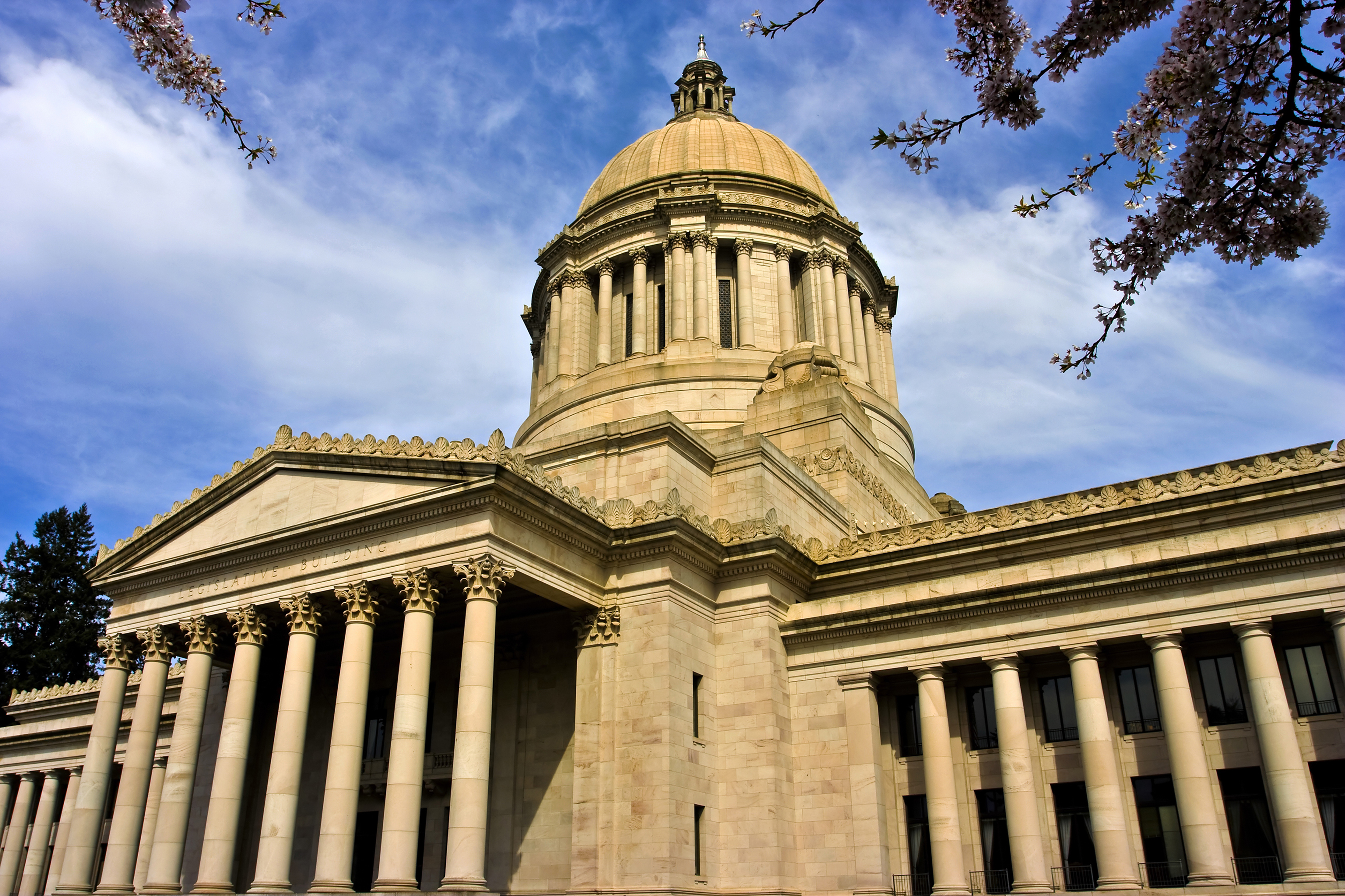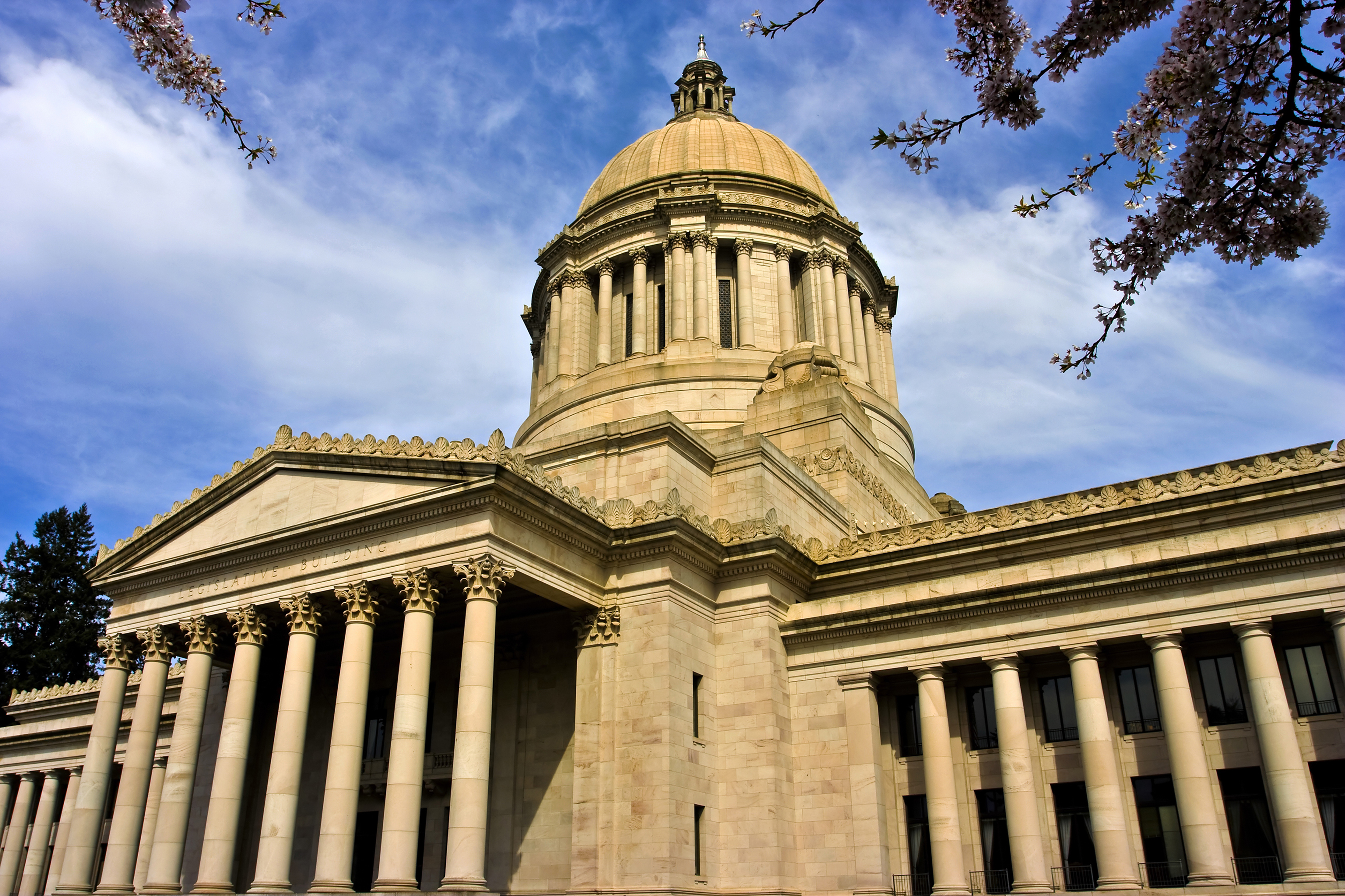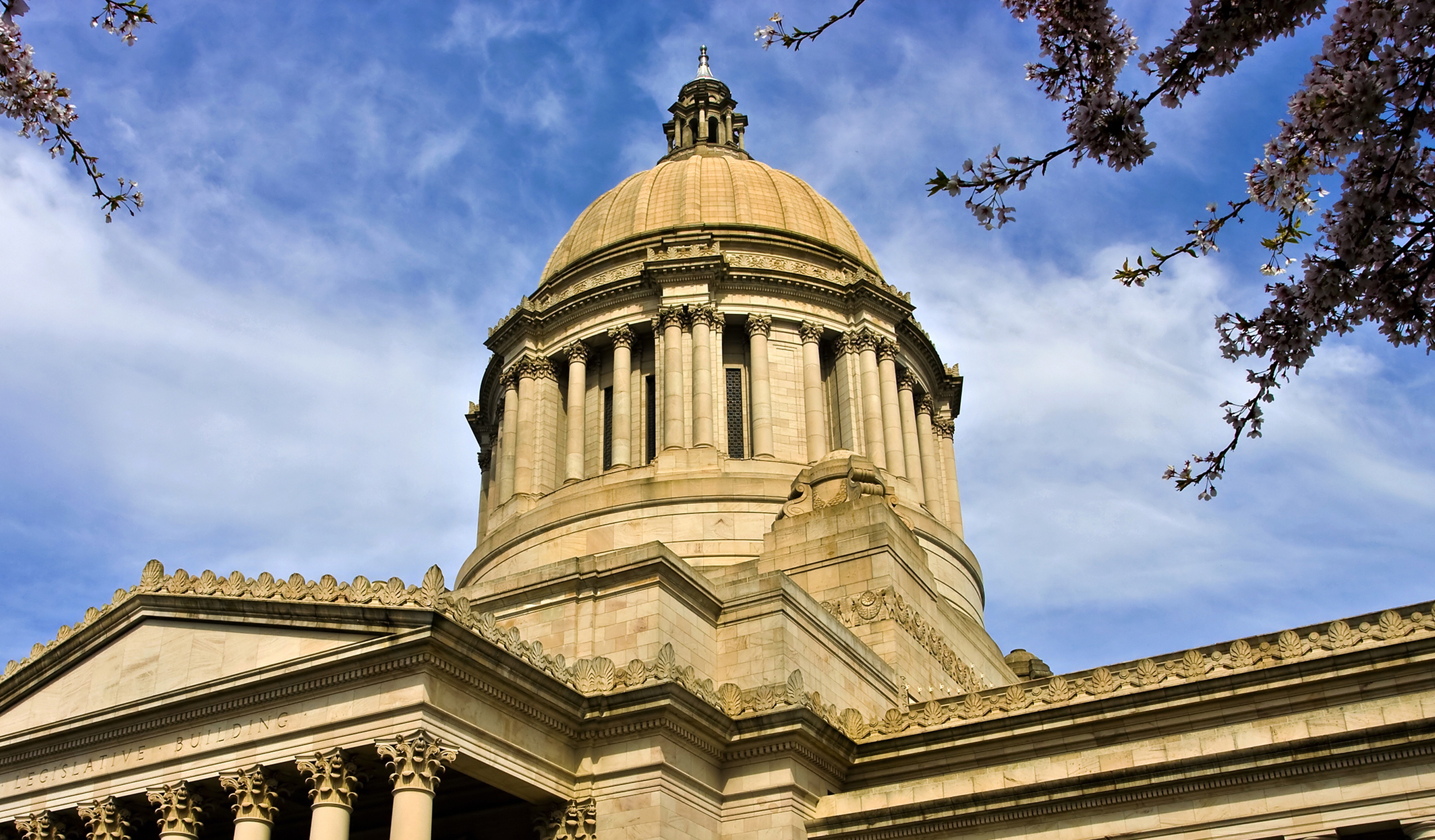 Civil Liberties Bills Hang in the Balance as Legislature Goes into Overtime
Unable to agree on a budget, Washington legislators have gone into special session. That means measures which failed to pass during the regular session are again alive for consideration.
Several priority ACLU-WA bills are hanging in the balance. Most notable are the Washington Voting Rights Act, reasonable regulations for government use of aerial drones, and reform of the state's unfair system for imposing and collecting court-imposed debts (aka LFOs). And enmeshed in the budget negotiations themselves is a short-sighted effort to raid marijuana revenues that were earmarked for specific purposes when voters approved I-502.
Bills that have passed so far include some valuable victories for civil liberties. These include measures establishing the nation's strongest regulations on the use of cell phone simulators (known as Stingrays) for surveillance, restrictions on the practices of isolating and restraining students, and required training in crisis intervention for law enforcement officers. However, the ACLU-WA is urging the governor to veto other bills that would worsen problems in the state's already troubled mental health crisis systems.
SURVEILLANCE
Restricting Stingrays – HB 1440
Support
Status: Passed House & Senate, signed into law by Governor
With unanimous votes in both houses, legislators approved a bill restricting government use of cell site simulators better known as Stingrays. The measure requires that law enforcement demonstrate to a judge probable cause of suspected criminal activity prior to using the surveillance device. The new law also limits retention of data, requiring that any incidental information collected about innocent bystanders not be used and be deleted promptly.
A Stingray tricks all cell phones within its range into thinking it is a legitimate cell phone tower and forces them to connect by masquerading as the strongest nearby cell signal. Even if a particular phone or person is the target, a Stingray will collect sensitive information from all other phones in the area that connect to it – compromising the privacy of a large number of people.
Last year The News Tribune revealed that Pierce County law enforcement had been using a Stingray, without prior public awareness or debate or judges being aware of what it actually was. Accordingly, the bill includes provisions to ensure judges are educated about the nature of these devices.
Regulating Government Drones – HB 1639
Support
Status: Passed the House & Senate, but has not yet advanced to Governor
Unmanned aerial drones can be useful to police in search-and-rescue operations and hostage situations. But they also give government unprecedented capabilities to engage in extensive, relatively cheap surveillance. Washington has no regulations on how the government may use drones and lacks protections for individual privacy.
The ACLU-WA supports legislation that would require local or state government approval before an agency acquires drones. Law enforcement would be able to use drones during emergencies, for routine regulatory enforcement, and for missions that don't involve collecting personal information, but otherwise would need a warrant. Agencies would have to report how and for what purposes they are using drones.
The measure addresses concerns raised by Gov. Inslee when he vetoed a drone regulation bill last year. After this session's measure passed both houses with strong bipartisan support but in slightly different forms, it stalled in the House during the concurrence process. We have strong hopes that it will advance during the special session and be signed by the Governor.
VOTING RIGHTS
Strengthening Voting Rights – HB 1745
Support
Status: Passed the House, did not pass from Senate Rules Committee
In a healthy democracy, all voices need to be heard. But in some jurisdictions in Washington, outdated election systems prevent all communities from being represented in local government. While the federal Voting Rights Act has been an important tool for defending voting rights, Washington needs its own, more flexible law.
The Washington Voting Rights Act (WVRA) empowers local governments to take the lead in fixing election systems that exclude some communities from having a voice in local government. It provides a roadmap, data, and timetables for jurisdictions to avoid litigation, and provides a fair process for when litigation becomes necessary. Its adoption would strengthen local democracy and makes governments more accountable.
The ACLU-WA and allies continue to press for its passage during the special session. A dramatic illustration of its importance has come from Yakima, which has rung up nearly $1 million in legal costs in opposing the ACLU-WA's lawsuit brought under the federal law.
MENTAL HEALTH

Mental Health Policies – HB 1450, SB 5177, SB 5269, SB 5649
Opposed
Our state's mental health crisis systems are already unable to provide treatment to all the people who need it. The legislature should not pass measures that would worsen matters by putting additional strain on these systems. Instead, legislators should focus on providing resources to comply with court rulings and on long-term solutions – investing in community-based prevention, intervention, and recovery services.
The ACLU is urging the Governor to veto three bills which have passed the legislature. SB 5269 (known as Joel's Law) would result in even more people being involuntarily committed at a time when this system is heavily overloaded, by allowing judges to override the commitment decisions of medical professionals and order commitments.
HB 1450 would create a new commitment standard for assisted outpatient mental health treatment (AOT), despite studies showing voluntary treatment is as effective as forced treatment. Adding coercion could also backfire by causing individuals not to seek treatment for fear they'll be put under court order. Any system that attempts to force people into treatment , based on a prediction that they might eventually meet commitment standards, is constitutionally suspect.
SB 5649 takes a wrong-headed approach to the state's duty to ensure that an adequate number of certified evaluation and treatment beds are available for the needs of patients experiencing a mental health crisis. The bill could undermine an important Washington Supreme Court ruling supporting patient rights by allowing the Dept. of Social and Health Services – an agency that has violated individuals' constitutional rights for years – to determine what an adequate threshold is for certifying a bed.
Another pending bill, SB 5177, could potentially authorize the use of jails for competency restoration services. Jails are not hospitals, are not designed as therapeutic environments, and are not equipped to manage mental illness or keep those with mental illness from being victimized by the general population of inmates. Trying to turn the punitive environment of a jail into a therapeutic one will be expensive at best and futile at worst.
Crisis Intervention Training – SB 5311
Support
Status: Passed House & Senate, signed into law by Governor
The bill requires law enforcement officers in Washington state to receive crisis intervention training (CIT). The training teaches officers how to identify individuals who are suffering from delusions and other mental health crises, and gives them techniques to safely and effectively communicate with such individuals. The training also enables officers to identify situations where a referral to mental health service providers would be more effective than an arrest.
According to the state's police academy, jurisdictions that have used crisis intervention training have seen a reduction in officer-involved shootings.. And it saves taxpayer dollars by addressing the root causes of public disturbances that would otherwise lead to repeated arrests and court appearances.
STUDENT RIGHTS

Restricting Isolation of Students – HB 1240
Support
Status: Passed House & Senate, sent to Governor
The practice of physically restraining or forcibly secluding students for misbehavior can harm children and alienate them from school. The legislation bars restraining or isolating students – including special-needs children – except in emergencies, when serious harms to another are imminent, or if parents explicitly agree to it. The measure's passage means public schools must focus on other interventions to deal with disruptive students. The bill also strengthens requirements for schools to track and report on the use of restraint and isolation.
CRIMINAL JUSTICE
Ending Debtors' Prisons – HB 1390
Support
Status: Passed House, did not advance to Senate floor
The state's current system for Legal Financial Obligations (LFOs) is unfair, burdensome, and unproductive. The ACLU-WA supports legislation to reform the system that will promote public safety by assisting the successful re-entry of individuals and will prioritize restitution to crime victims and their families.
LFOs are fees, fines, costs, and restitution imposed by courts on top of criminal sentences. Interest accrues on this debt at 12% a year, even while a person is incarcerated. As a result, people with limited finances remain tethered to the criminal justice system for years.
Individuals who have otherwise served their sentences can be arrested and jailed for not paying LFOs. While this sanction is supposed to be reserved for willful refusal to pay, all too often courts lock up people who simply are unable to pay – creating modern-day debtors' prisons. Further, restitution to victims is not prioritized: Some courts take their share of LFO payments first, to fund their own collection systems, before any money is allotted to the restitution of victims of crime and their families.
Legislation to make the LFO system fairer passed the House with overwhelming bipartisan support, only to be seriously harmed by adverse amendments adopted in committee in the Senate. We are continuing to work for passage of a true reform bill.
Replacing the Death Penalty – HB 1739, SB 5639
Support
Status: Had hearing in House Judiciary Committee, did not advance
Our criminal justice system should treat all people equally. Yet the death penalty is applied unevenly in our state, depending on a defendant's race and the county in which the crime was committed. Further, scientific studies have shown that the capital punishment does not deter crime more than long sentences. And pursuing the death penalty has not proven to be effective: since its reinstatement in in Washington in 1981, nearly 80 percent of death sentences have been overturned in cases that reached final disposition.
The risk of executing an innocent person means that the death penalty system must have safeguards, and these are costly. Capital cases require additional resources for investigation, case preparation, jury selection, trial, sentencing, and appellate review. A rigorous study by Seattle University criminologists recently found that the average total costs to the justice system related to pursuit of the death penalty were over $1 million more per case than in similar non-death penalty cases.
The death penalty has failed Washington as a public policy. Instead of trying to fix an unfixable system, the legislature should replace it with a life sentence with no possibility of parole. The sentence should include a work requirement so restitution can go to victims' families.
DRUG POLICY
Marijuana Revenues – SSB 6062/SSB 5077, 2SHB 2136/SHB 1106
Oppose
Status: Pending in budget negotiations
Short-sighted budget proposals from both houses would divert tax revenues from marijuana away from their earmarks under Initiative 502, the voter-approved measure that legalized marijuana for adults. Diverting these funds would directly contradict the will of Washington voters, who made it clear in passing I-502 that they wanted a well-regulated and public health-oriented approach to marijuana policy.
Several dozen leading experts in substance abuse prevention, treatment, and public health are urging legislators not to raid the earmarked revenues to cover budget shortfalls. The earmarked funds provide needed resources for substance abuse prevention and treatment programming, drug education for youth and adults, community health care services, academic research, and evaluation. The impacts of the new law are supposed to be robustly evaluated by the state, to ensure the legislature has solid data for future decisions about marijuana.
The legislature already has passed a bill (SB 5052) that folds medical marijuana – which had been approved by voter initiative in 1998 – into the state's new marijuana system established by I-502. The measure enables medical marijuana patients to purchase medical-grade products at legal marijuana stores and to participate in small cooperative grows of up to four patients. Patients who join a new voluntary registry will be allowed to possess three times as much marijuana as is allowed under 502 and can grow up to six plants at home; those who don't join the registry can grow up to four plants. The ACLU-WA supported the idea of creating a single legal marijuana system, though we preferred a more patient-friendly bill proposed by Sen. Jeanne Kohl-Welles.
OTHER BILLS
Protecting Patients and Providers ( HB 1787, SB 5770): Increasing numbers of health systems in Washington are governed by religious doctrine that prohibits or limits the information, referrals, and services a health provider may provide to a patient. The ACLU-WA supports legislation to protect the patient-provider relationship, to ensure access to lawful, medically appropriate services. Unfortunately, the bill did not receive a hearing.