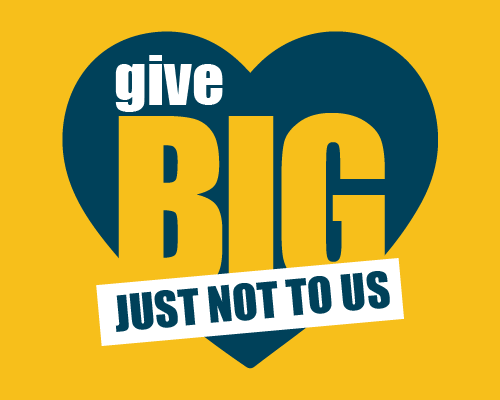 Now is the time to give big, to give small, to give if you can at all. We accomplish all of our work in coalition with many community partners who are deeply impacted by racism and injustice. Please consider donating your time or money to these lesser-known organizations that support communities of color.
Donate
API Chaya:
API Chaya empowers survivors of gender-based violence and human trafficking to gain safety, connection, and wellness. They build power by educating and mobilizing South Asian, Asian, Pacific Islander, and all immigrant communities to end exploitation, creating a world where all people can heal and thrive.
Asian Counseling Referral Service
: ACRS promotes social justice and the well-being and empowerment of Asian Americans and Pacific Islanders and other underserved communities – including immigrants, refugees, and American-born – by developing, providing, and advocating for innovative, effective, and efficient community-based multilingual and multicultural services.
Black Lives Matter Seattle-King County
: BLMSKC is a grassroots, volunteer-run, social-justice nonprofit organization focused on the empowerment and liberation of Blacks and other people of color through advocacy and direct action. BLMSKC centers leadership on Black femmes, women, and queer people organizing and taking direct action to dismantle anti-black systems and policies of oppression.
Black Trans Task Force
: Housed within the Lavender Rights Project, The Black Trans Task Force is committed to protecting, advocating for, and being in solidarity with Black persons—and, in particular, Black trans, non-binary, and/or gender non-conforming folks who continue to face immense systemic violence. We provide resources for Seattle-Tacoma Black trans people in collaboration with community partners in order to broaden safety nets and increase avenues for justice that are typically only available for white trans people.
CAIR-WA:
The Council on American-Islamic Relations (CAIR) is a nonprofit 501(c)(3), grassroots civil rights and advocacy group. CAIR is America's largest Islamic civil liberties group, with regional offices nationwide and in Canada. As a chapter, CAIR-WA works hard every day challenging anti-Muslim hate, defending the rights of American Muslims, empowering Muslim families, youth, children, and elders to use their voice through mainstream media and lobbying, and building results-focused relationships with leaders in business, academia, labor, faith, and government.
Chief Seattle Club
: Chief Seattle Club is a human service agency that provides basic needs for its members, many of whom are experiencing homelessness. At their Day Center in downtown Seattle, they provide food, primary health care, housing assistance, an urban Indian legal clinic, and a Native art job training program. They serve over 90,000 meals a year.
Coalition for the Rights & Safety of People in the Sex Trade
: Coalition for Rights & Safety for People in the Sex Trade is a network of individuals and organizations promoting self-determination, safety, well-being, and human rights of sex workers and people engaged in the sex trade through public education, policy advocacy, and other activities from empirical, harm reduction, and social justice perspectives.
Colectiva Legal del Pueblo
: Colectiva Legal del Pueblo is a non-hierarchal collective organization founded for and by undocumented immigrants working to build community leadership and power for migrant justice through legal advocacy and education.
Consejo Counseling & Referral Service
: Consejo Counseling and Referral Service is an award-winning agency that has provided behavioral health services to the Latino community in the state of Washington for nearly four decades. Most of Consejo's clients are immigrants from Latin America who speak Spanish, representing the largest growing community in the United States today. The outcomes demonstrated by Consejo across Washington State have won it a noteworthy national reputation for providing culturally competent services designed to address the diverse needs of adults, children, adolescents, and families in the Latino community.
Community Passageways
: Community Passageways creates alternatives to incarceration for youth and young adults by rebuilding our communities through committed relationships centered on love, compassion, and consistency.
Creative Justice
: Creative Justice builds community with youth most impacted by the school-to-prison-to-deportation pipeline. Participants and mentor artists work together to examine the root causes of incarceration—like systemic racism and other forms of oppression—creating art that articulates the power and potential of our communities.
Densho
: Densho is grassroots organization dedicated to preserving, educating, and sharing the story of World War II-era incarceration of Japanese Americans in order to deepen understandings of American history and inspire action for equity.
Eastside for All:
Eastside for All advances strategic partnerships, expert leadership and the social infrastructure required to build and sustain welcoming, just, and equitable communities in East King County. Eastside For All is the only external advocacy organization in East King County focused entirely on local systemic race and social justice issues.
El Centro de la Raza
: As an organization grounded in the Latino community of Washington State, it is the mission of El Centro de la Raza (The Center for People of All Races) to build the Beloved Community through unifying all racial and economic sectors; to organize, empower, and defend the basic human rights of our most vulnerable and marginalized populations; and to bring critical consciousness, justice, dignity, and equity to all the peoples of the world.
El Comite´
: El Comité focuses their work on three specific areas: Organizational Development, aimed at organizing Latino immigrant communities to form their membership and central leadership. Empowerment, which seeks to educate and empower communities about their rights and how to defend them. And Institutional Change, through a process of organizing and community building to mobilize as a community to act on issues affecting immigrants at the local, state, and national levels.
Equal Rights Washington
: Equal Rights Washington (ERW) is Washington's statewide lesbian, gay, bisexual, transgender, and queer (LGBTQ) advocacy and community outreach organization. ERW's mission is to ensure and promote dignity, safety, and equality for all lesbian, gay, bisexual, transgender, and queer Washingtonians.
Entre Hermanos
: The mission of Entre Hermanos is to promote the health and well-being of the Latino Gay, Lesbian, Bisexual, Transgender, and questioning community in a culturally appropriate environment through disease prevention, education, support services, advocacy, and community building.
The First Nations COVID-19 Emergency Response Fund
First Nations Development Institute is responding to American Indian, Alaska Native, and Native Hawaiian community emergency needs related to the COVID-19 pandemic to minimize the risk of Native communities becoming collateral damage. Through the COVID-19 Emergency Response Fund, First Nations is supporting Native nations and Native-led organizations as they respond to and recover from COVID-19. This includes support for frontline or other essential services, along with long-term strategies to weather the pandemic.
Indigenous Roots
: Indigenous Roots promotes healthy indigenous communities by utilizing traditional plant knowledge, advocacy & holistic health services. Our vision is to provide equitable and sustainable access to traditional foods and medicine to promote self-determination.
InterIm CDA:
InterIm CDA is a nonprofit affordable housing and community development organization based in Seattle's Chinatown/International District. They provide multi-lingual, culturally competent housing-related and community-building services to Asian, Pacific Islander, and immigrant and refugee communities in Seattle.
JACL
: The Seattle Chapter JACL (Japanese American Citizens League) tackles difficult and often controversial issues related to the World War II wartime experience of the Japanese American community. In addition, they address other civil rights issues such as redress, hate crimes, US-Japan relations, and support cultural activities like the Seattle Cherry Blossom and Japanese Cultural Festival. Leadership training, scholarships, and building alliances with other communities of color are high priorities on their agenda.
Latino Civic Alliance
: LCA is a 501(c)(3) organization that promotes advocacy and civic engagement in Washington State by encouraging social responsibility and public service. LCA facilitates community and state-based advocacy for Latino/as, collaborating with the community to improve the public good on the local, state, and national level. LCA advocates on a solution basis and seeks to foster opportunities for meaningful and reciprocal relationships between political representation and the community.
La Resistencia
: La Resistencia is a grassroots organization based in Washington State working to end the detention of immigrants and stop deportations. They began under the umbrella of the national #Not1More campaign as "NWDC Resistance." Today, La Resistencia members support and engage with people detained at the Northwest Detention Center in Tacoma, Washington who organize for their own survival and in protest against the detention and deportation regime. Their goal is to shut down the NWDC, and to end all detention and deportation in Washington State.
MAPS-AMEN:
MAPS-AMEN is the American Muslim Empowerment Network (AMEN), an initiative of the Muslim Association of Puget Sound (MAPS). Started in Dec. 2016 and led by Aneelah Afzali, Esq., AMEN focuses on education, engagement, empowerment, and justice advocacy.
National Asian Pacific American Women's Forum (NAPAWF):
NAPAWF is an organization focused on building power with AAPI women and girls to influence critical decisions that affect their lives, families, and communities. Using a reproductive justice framework, NAPAWF elevates AAPI women and girls to impact policy and drive systemic change in the United States.
Native American Reentry Services:
Native American Reentry Services is a nonprofit dedicated to helping Native American, Asian Pacific Islander and other Aboriginal people overcome the challenge of incarceration and reentering the community post-incarceration. Our board consists of professionals who've served the incarcerated Native population during incarceration.
Native American Rights Fund (National)
provides legal assistance to Indian tribes, organizations, and individuals nationwide who might otherwise have gone without adequate representation. NARF has successfully asserted and defended the most important rights of Indians and tribes in hundreds of major cases, and has achieved significant results in such critical areas as tribal sovereignty, treaty rights, natural resource protection, and Indian education.
Northwest Immigrant Rights Project
: Northwest Immigrant Rights Project (NWIRP) promotes justice by defending and advancing the rights of immigrants through direct legal services, systemic advocacy, and community education. NWIRP strives for justice and equity for all persons, regardless of where they were born.
The Northwest African American Museum
: NAAM's mission is to spread knowledge, understanding, and enjoyment of the histories, arts, and cultures of people of African descent for the enrichment of all. In 1985, African American community activists Earl Debnam, Michael Greenwood, Charlie James and Omari Tahir Garrett occupied the building (which had formerly been the Colman School) for several years to lay claim to the space as the future site of the NAAM. This museum continues to be a critical center for cultural learning, community gathering, and preserving the histories of Black people in the Pacific Northwest.
Not This Time
: NOT THIS TIME! is a grassroots movement that evolved from the killing of Mr. Che' Andre Taylor by the Seattle Police Department on February 21, 2016. Not This Time works with a large and diverse coalition of Native Tribes, Black Churches, Asian Pacific Islander groups, Latino Organizations, and people with disabilities to reform policing in Washington State.
OneAmerica
: OneAmerica is the largest immigrant and refugee advocacy organization in Washington State, organizing with and advocating for diverse communities including Latinx, African, and Asian. Initially named Hate Free Zone, OneAmerica was founded immediately after September 11, 2001 to address the backlash, hate crimes, and discrimination against immigrant communities of color, primarily Muslims, Arab Americans, East Africans, and South Asians.
Pacific Islander Community Association of Washington
Pacific Islander Community Association (PICA) serves as a cultural home, centers community power, and advocates to further the wellness of Pacific Islander communities in Washington State.
POCAAN:
Established in 1987, People of Color Against AIDS Network (POCAAN) is a multicultural, multi-social service agency serving marginalized communities in Seattle and greater King County. For many years, their work has been rooted in HIV/AIDS prevention, but it has grown with the understanding that related issues such as substance abuse, incarceration, homelessness, sexually transmitted diseases, racism, sexism, and homophobia also contribute to community marginalization and health disparities.
POC-SWOP
: People of Color – Sex Workers Outreach Project (POC-SWOP) is a BIPOC-led local chapter of SWOP-USA, a national network dedicated to rights and safety of sex workers. POC-SWOP runs Green Light Project, a harm reduction centered outreach effort that connects sex workers on North Aurora with supplies (including homemade hand sanitizer) and peer support.
Powerful Voices
: Powerful Voices creates brave spaces with girls of color to take charge of their own power as leaders, igniting their abilities to confidently express themselves, build community, and act against injustices affecting their lives. They are run by a fully femme, womxn, and non-binary staff of color who aim to build a place where young girls of color can feel brave enough to share their truths.
Real Rent Duwamish
: ​The Duwamish Tribe raised money to buy back their People's own territory to build the Duwamish Longhouse and Cultural Center in 2008. The Longhouse is a gathering place the Tribe graciously shares with the larger community with free monthly public events, an art gallery, museum, and gift shop, as well as tribal offices. While one-time donations are essential to the upkeep of the Longhouse, paying monthly rent represents a continuing effort and desire to acknowledge the Duwamish while recognizing that we are visitors on their land who are profiting from being here. Monthly giving keeps the land's original inhabitants on the forefront of our thoughts. Through our monthly contribution and acknowledgement, we can be more deeply connected to this wonderful place.
Red Eagle Soaring
: Red Eagle Soaring Native Youth Theatre exists to empower American Indian and Alaska Native youth to express themselves with confidence and clarity through traditional and contemporary performing arts.
Seattle King County NAACP
: The mission of the National Association for the Advancement of Colored People is to ensure the political, educational, social, and economic equality of rights of all persons and to eliminate racial hatred and racial discrimination.
Spokane NAACP
: The mission of the National Association for the Advancement of Colored People is to ensure the political, educational, social, and economic equality of rights of all persons and to eliminate race-based discrimination. We envision a society in which all individuals have equal rights without discrimination based on race.
Surge Reproductive Justice:
Surge Reproductive Justice mobilizes communities to build a world where all people can make powerful, self-determined choices for their bodies and the future of their families and communities. Their work centers Black women, women of color, and queer and trans people of color for a movement that rises from the bottom up.
United Indians of All Tribes Foundation
: UIATF provides educational, cultural, and social services that reconnect Indigenous people in the Puget Sound region to their heritage by strengthening their sense of belonging and significance as Native people.
Urban League of Metropolitan Seattle
: ULMS is a 501(c)(3) non-profit that supports Black communities by focusing on education, housing, workforce readiness, health, and policy & civic engagement. They have a 24hr youth shelter in the Central District, and has had a robust community support response to COVID-19.
Urban Indian Health Institute:
Urban Indian Health Institute (UIHI) is leading the way in research and data for urban American Indian and Alaska Native communities. As a Public Health Authority and one of 12 Tribal Epidemiology Centers in the country—and the only one that serves Urban Indian Health Programs nationwide—UIHI conducts research and evaluation, collects and analyzes data, and provides disease surveillance to strengthen the health of American Indian and Alaska Native communities.
Urban Native Education Alliance
: UNEA offers culturally responsive and relevant support to Native youth and families through social, cultural, and educational support services, providing consultation, advocacy, support, and resources for Native families and students. UNEA is driven by grassroots community volunteers, and is committed to core values of Integrity, Interconnectedness, Inclusion, and Service. Our programs are all youth-centered, youth-driven and designed for promoting health, wellness and academic, socio-cultural success for youth, families, and community.
UTOPIA
: United Territories of Pacific Islanders Alliance (UTOPIA) Seattle was born out of the struggles, challenges, strength, and resilience among the Pacific Islander LGBTQI community. Since 2009, they have striven to create a safe, welcoming, supportive, and vibrant space for members of the community to address basic needs, to build pathways toward new expanded career and life opportunities, to foster a sense of common purpose, and to advocate for social justice, education, and overall wellness among members of the Pacific Islander LGBTQI community. UTOPIA also seeks to build trust and common ground between the Pacific Islander community and the LGBTQI community, who often share many of the same issues and concerns.
WAISN:
This mission of the Washington Immigrant Solidarity Network (WAISN) is to protect and advance the power of immigrant and refugee communities through a multiracial, multilingual, and multi-faith coalition. WAISN's organizing strategy educates and mobilizes statewide to uphold and defend the rights and dignity of all immigrants and refugees, centering the voices of impacted communities.
Washington Community Action Network (CAN):
Washington CAN's vision is to be one of the nation's most effective economic and racial justice organizations, building a movement of people whose collective action ensures that all communities are healthy, prosperous, and have an equal voice in determining their future.
Additional Resources
For general questions about COVID-19, including access to vaccines, in Washington State, please call the Washington State Novel Coronavirus Call Center at 800-525-0127.
Washington LawHelp: Do you or a loved one need assistance due to the COVID Pandemic? See the "Know Your Rights" page of the Washington LawHelp site to learn about current laws related to eviction, unemployment, paid leave, public benefits, mortgages, courts, and more.
Anti-Stigma Resources from King County. Misinformation about coronavirus can create fear and hostility that hurts people and makes it harder to keep everyone healthy. We're stronger as a community when we stand together against discrimination. Take advantage of these resources to prevent, interrupt, and respond to stigma.
Mutual aid efforts are proliferating as people respond to the Coronavirus pandemic. Learn more about what they can do here.
If you're a King County resident who has been impacted financially by COVID-19 and are behind on your rent, you may qualify for assistance.