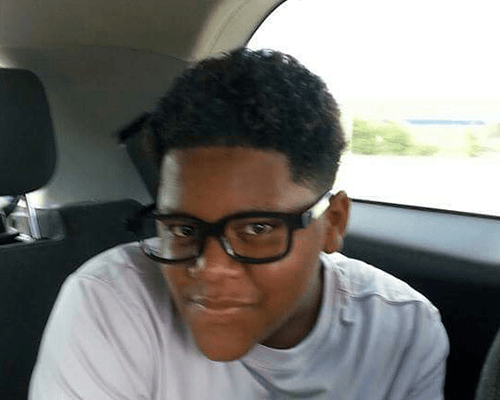 It's hard to succeed in school when you miss a lot of classroom time. Students who are suspended out of school or expelled are as much as 10 times more likely to drop out of high school. Students who are excluded from school are also more likely to have contact with the criminal justice system. This effect is so pronounced and widespread that it has a name: the school to prison pipeline.

In Washington, special education students are among the most at risk of being funneled into the school to prison pipeline because schools in our state suspend or expel them at a rate more than double the rate of discipline for their non-special education peers. Often, these students are punished for behaviors that are manifestations of their disabilities— conditions they cannot control.

It's not just formal discipline; students are pushed out of school in insidious ways. Schools may persuade parents of special education students to agree to shortened school days for their children, depriving them of vital classroom instruction. Students with disabilities may spend a portion of a school day outside of class, in a hallway or another classroom, where they don't participate in lessons. And parents of students with disabilities may get frequent calls to pick up their child from school as early as the first hour of the school day.

Over the past year, the ACLU of Washington has collected stories from dozens of parents who say their children were punished, excluded from the classroom, and pushed out of public schools in Washington for behaviors stemming from the child's disability. Here are some of the stories they shared with us.

KaRon: Charged with assault for throwing apple juice

KaRon Colon is a gay African-American student in 10th grade at Getchell High School in the Marysville School District. KaRon has ADHD and oppositional defiant disorder (ODD), and has been on an Individual Education Plan and Behavior Intervention Plan since the 6th grade. His mother Alice and he moved to Marysville from Florida in August 2016.

KaRon missed all but two weeks of the Spring 2017 semester due to suspensions and expulsions from the school. His mom thinks school officials are targeting him for discipline because of his race and disability.

On March 28th, KaRon had an altercation in the classroom where he threw his apple juice on a female student who was teasing him. KaRon was excluded from school for the rest of the week.
Twenty-two days after the incident, the school filed assault charges against KaRon.

Furious about the charges, Alice brought up the fact that her son is disabled to the parole officer to whom KaRon was assigned. The probation officer said he had no idea about KaRon's disability, and told her they usually don't put kids with disabilities on probation.

As part of the conditions for re-entering school, he was required to apologize to the girl. On two different occasions, KaRon tried to set up the apology with the school resource officer, but the officer kept forgetting to discuss it with the principal or vice-principal.

Finally, since he hadn't gotten help from the school, KaRon sent an apology by text message, which included some inappropriate language. In response to the text message, the school pulled KaRon from class and put him in the in-school suspension room. An administrator made him leave behind his laptop (the tool he uses to communicate with his mom throughout the day) and forced him to sign a No Contact order without his mother's knowledge or consent.

On another occasion, KaRon was suspended for three days after another student called him a "faggot." A friend whom KaRon told went up to the student who used the slur, flipped his table, and fought the boy. Though KaRon did not touch anyone, the school suspended him.

Afterward, the school held a response meeting at the school board regarding diversity and inclusivity, where shortly before Alice learned that KaRon's vice-principal didn't even know that he has a disability.

After this incident, KaRon was moved to a different building on campus. Alice says it is the practice of the vice-principal to relocate children who experience bullying and racial homophobic slurs, rather than dealing with the students responsible for such behavior.