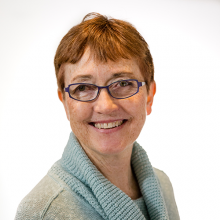 Kathleen Taylor
Former ACLU-WA Executive Director
"My job is to think every day about how best the ACLU can advance liberty, justice, and equality for all and work with our staff, board, members, and allies to make these a reality for all people in Washington state."

Kathleen Taylor has been executive director of the American Civil Liberties Union of Washington since 1980. In that time she has grown the civil rights and liberties organization from a staff of 2 1/2 to a staff of 40, plus numerous interns and volunteers. Under her leadership, the ACLU-WA has made historic progress in our state, including: legalizing marijuana for adult personal use; helping bring marriage equality to Washington; holding police departments accountable to the Constitution; safeguarding abortion rights and transgender rights; pursuing racial justice and immigrant rights; and continuing the ACLU's historic role of protecting free speech and religious liberty for all.

Born and raised in Idaho, Kathleen graduated from the University of California Santa Barbara and worked for Idaho's Senator Frank Church in Washington, D.C. before moving to Seattle in 1976. She then headed the Coalition on Government Spying, which led the City of Seattle to adopt the nation's first law restricting political and religious spying by police. Taylor has received leadership awards from the King County Bar Association; the Washington State Bar Assn., Civil Rights Division; Seattle's LGBT business association; and the Minority Executive Directors Coalition of King County.