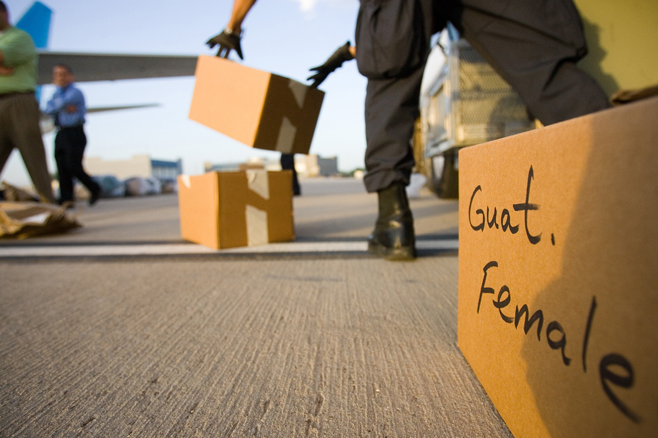 This week the ACLU and Human Rights Watch (HRW) released a joint report on people with mental disabilities in the US immigration system. Highlighting another tragic failing of our nation's system for dealing with immigration, the report found that "people with mental disabilities, including US citizens and others with claims to remain in the US, receive unfair hearings and are at risk of erroneous deportation in the absence of courtroom safeguards."
While the report focuses on individuals detained in other states – Arizona, Texas, California, Florida, Illinois, Wisconsin, South Carolina, Pennsylvania and Virginia – it describes rules and regulations that apply nationally. The rules apply right here in our backyard at the Northwest Detention Center (NWDC), a 1,000-bed facility in Tacoma maintained by the private corrections contractor The Geo Group. A 2008 report by the Seattle University Law School noted serious problems at NWDC, including inadequate treatment of the mentally ill.
When a matter as weighty as a person's ability to remain in this country is at issue, a lawyer can mean the difference between fundamental fairness and a Kafkaesque charade of hearings. The Northwest Immigrant Rights Project (NWIRP) provides critical services to many individuals held in immigration detention in Washington state.
Immigration hearings involve laws that are among the most complex on our books. Describing some of the individuals who are left to represent themselves in such hearings, Sarah Mehta, Aryeh Neier fellow at HRW and the ACLU, explained: "Some have disabilities so severe that they don't know their own names or what a judge is."
Our unfair immigration detention system is especially unfair to people with mental disabilities. The report reminds us that "due process" really is no process when people are denied basic rights.