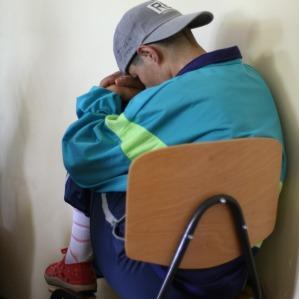 The first and most basic step every school district must take to address harassment and bullying is to adopt strong, clear anti-harassment and anti-bullying policies and procedures. While many school districts have such policies (somewhere), too often they are outdated, confusing, underutilized, or unknown to the general school community. That will hopefully change now, with the December 8th publication of the state Office of Superintendent of Public Instruction's (OSPI) new Model Anti-Harassment and Bullying Policy and Procedures.


The existence of OSPI model polices isn't new. What is new is the state law requiring OSPI to update their policies, with input from groups like the ACLU-WA and the Safe Schools Coalition, and the requirement that every school district in the state incorporate or adopt OSPI's model policies by August 2011.


The new policies aren't ground-breaking. But they do include some important protection for students and families, such as the ability to file anonymous or confidential complaints, increased reporting responsibility for school staff, shortened timelines for districts to respond to complaints, and prevention and intervention provisions such as teacher and student training.


Of course, policies and procedures are only as good as the people who implement them. Strong anti-harassment and bullying policies must be coupled with an equally strong commitment by building leadership and staff to make sure that every student is treated with respect and dignity. That means that all staff and students at a school receive comprehensive training on issues of respect, diversity, and tolerance. It means that every alleged incident is reported, investigated, and thoughtfully resolved. It means that schools regularly assess their climate and carefully document all incidents of harassment and bullying.


Affirmative Steps to Prevent Harassment and Bullying
Don't Wait for a Problem to Arise, Take Action Now
Provide Comprehensive Training for Staff and Students
Demonstrate Strong Building Leadership on the Issue
Promote a Community Wide Culture of Respect and Inclusion
Assess/Survey the School Culture and Climate
Involve Students and Community in Developing Anti-Harassment Action Plans
Ensure Every Building Has a Trained Compliance Officer
Document, Track and Report all Incidents
Some Great Resources for Creating a Positive School Climate