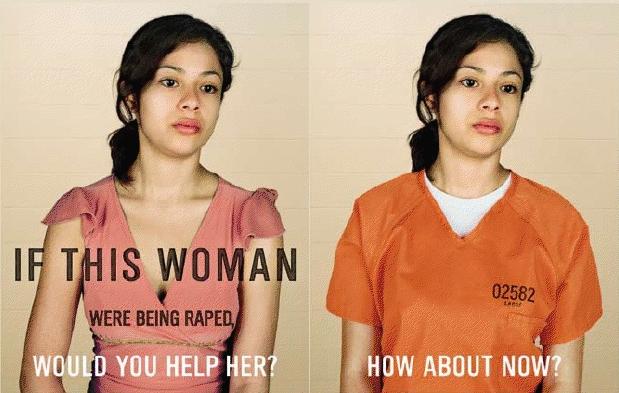 For many of us the only reference we have to prison rape is through crude jokes from late-night comics.
Yet sexual assault is a serious, pervasive problem in America's prisons, jails, and juvenile detention facilities. Following thorough study and deliberation, policymakers have formulated concrete standards to address this problem. Now it's up to Attorney General Eric Holder to apply them.
In 2003 President George W. Bush signed the Prison Rape Elimination Act (PREA). The Act, which was supported by a broad bipartisan coalition and unanimously approved by both houses of Congress, mandates the collection of comprehensive data on sexual assault and the adoption of national standards for correctional facilities.
The most recent statistics collected pursuant to PREA indicate that over 80,000 detainees were victims of sexual assault in the last year. Amongst adult inmates, 1 in 20 was a victim; for juveniles the number was a staggering 1 in 8.
After extensive investigation, including "chilling" testimony from jail and prison rape survivors, the Prison Rape Elimination Commission released its report in June 2009. The report contains model standards for correctional facilities to eradicate this problem. The law gave the Attorney General one year to study the report before adopting the standards. That deadline passed in June. Despite the urging of the ACLU and a broad coalition of groups, the Obama Administration is still inexplicably dragging its feet on adopting the standards.
Sexual assault of detainees is not just a threat to the health and dignity of its victims. Detainee rape is also a threat to institutional order and security, and a danger to public safety and public health. Almost all of these victims, after all, will eventually return to our communities and often perpetuate the cycle of violence first visited upon them behind bars.
As the PREC report notes, "Sexual abuse is not an inevitable feature of incarceration." Years of work has been devoted to formulating tools to combat sexual violence against detainees. Now the Obama Administration just needs to use them.
Photo credit: Just Detention International