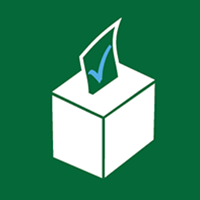 Community Groups Call on WA Senate Leadership Not to Stonewall Voting Rights Bill
Today 44 community groups from around the state sent a letter (attached) to Washington state lawmakers calling upon the legislature to pass the Washington Voting Rights Act (WVRA).
Also today, spokespeople for several statewide community groups held a press conference at the offices of One America in Seattle to urge the Washington Senate leadership not to stonewall the WVRA. The much-needed measure has passed the House and has passed out of the Senate Govt. Operations Committee, but remains lodged in the Senate Rules Committee.
Participants in the press conference will stressed the importance of the bill to their organizations and the urgency of bringing it to the Senate floor for a vote by the full Senate.
The Washington Voting Rights Act strengthens democracy and government accountability by providing a reasonable process for jurisdictions to reform unfair elections system which have prevented all communities from having a meaningful voice in local government. The measure provides a state alternative to expensive litigation under the federal Voting Rights Act.
In a current case under the federal law, a U.S. District Court judge has ordered Yakima to adopt a district system for its city council elections. Attorney fees for the City of Yakima in fighting the lawsuit are nearing $1 million, with a petition for $2.8 million in legal fees and costs pending before the court.
Participants in the press conference included One America, the League of Women Voters, Progreso: Latino Progress, Asian Pacific Islander Americans for Civic Empowerment, Washington Conservation Voters, and Service Employees International Union 775.