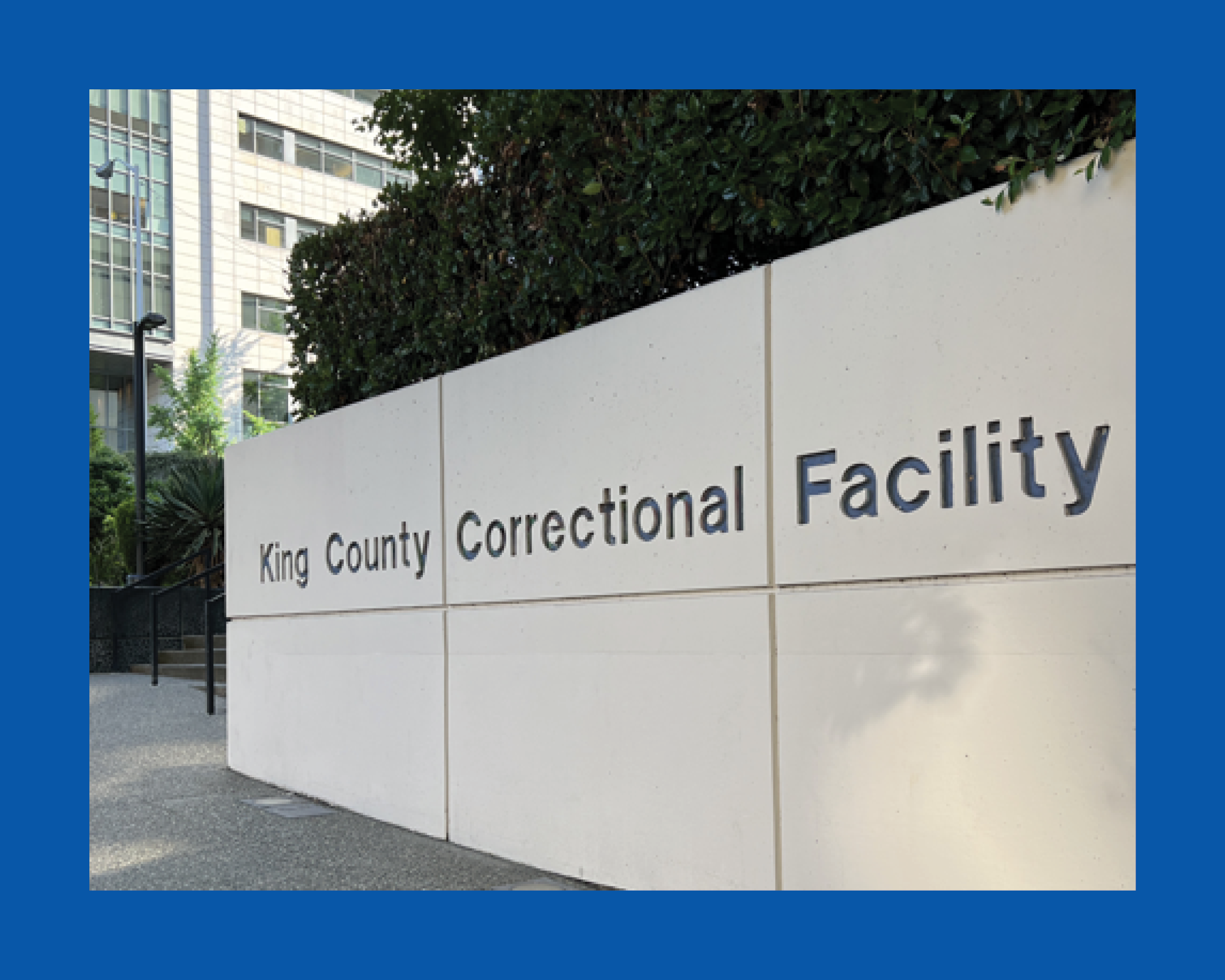 The ACLU-WA filed a lawsuit in February against King County in Pierce County Superior Court alleging violations of a settlement agreement that governs conditions, including access to medical care and court, for individuals incarcerated in the King County Correctional Facility (KCCF).
In 1989, the ACLU-WA and Evergreen Legal Services — which is now Columbia Legal Services — brought a class action lawsuit,
Hammer v. King County
, against the jail on behalf of people who were incarcerated and the King County Corrections Guild to address overcrowding and failure to provide appropriate medical and mental health care. The lawsuit was settled in 1998 and an agreement, known as the Hammer Settlement Agreement, was established. King County agreed to remedy overcrowding, poor medical care, and inadequate staffing at its jail – the first of several successful ACLU lawsuits over conditions at county jails.
Broadly, the settlement agreement addresses a set of ongoing issues at KCCF, including overcrowding, poor medical care, access to court and medical appointments, and low staffing levels.
It requires the facility to maintain certain correctional staffing levels, transportation to scheduled court appearances, and transportation for outside medical care. It also set standards that individuals incarcerated at KCCF cannot sleep on mattresses on the floor for more than 72 hours and sets capacity requirements for various sections of the facility to prevent overcrowding.
Additionally, the agreement established a requirement that the jail maintain accreditation with the National Commission on Correctional Health Care (NCCHC). NCCHC is a non-profit corporation which has developed standards and provides accreditation for medical care and health service in jails. KCCF must meet a set of standards to maintain accreditation, including privacy of care, staffing levels, the provision of timely medical and mental health care, mental health evaluation, and assessment protocols, among others.
In the last year, community members and journalists have raised concerns about the conditions in the KCCF. These issues included staffing challenges, transportation to court, delays in mental health and medical treatment, and transportation to medical appointments.
Additionally, in light of high suicide rates at the jail, there is great concern about ongoing mental health assessment, treatment, and out-of-cell time for those living in isolation units.
According to The Seattle Times
, which has done substantial reporting on the issue, the lawsuit comes after a deadly year for the jail. Six people died in jail custody or after being transferred from jail to a hospital in 2022. Four of them died by suicide,
a rate that is four-to-eight times
the national pre-pandemic average for jails.
The ACLU-WA began engaging with King County about these issues, noting conditions in the facility indicate that the Hammer Settlement Agreement is being violated in a way that dangerously impacts the health and safety of people incarcerated in the jail. The ACLU-WA and King County underwent meet-and-confer sessions and mediation, which were not successful. On February 24, the ACLU-WA filed an action in Pierce County to enforce the agreement. Court proceedings are still underway.
<-Back to Washington in Action Spring 2023 Newsletter - Table of Contents