March 2022
Families Belong Together
The words Familes Belong Together shine bright in support of the
41 million immigrants
living in the U.S, including
Jaime Rubio Sulficio
. After almost three years of living in sanctuary at St. Mark's Episcopal Cathedral in Seattle, Jaime recently learned that his immigration case had been reopened, granting him a second opportunity in his long battle to gain permanent residency in the U.S. Now he is ready to transition from being in sanctuary to his family's home, marking a new chapter to rebuild his life.

The fundamental constitutional protections of due process and equal protection embodied in our Constitution and Bill of Rights apply to every person, regardless of immigration status. Learn more about the ACLU-WA Immigrant Rights Project.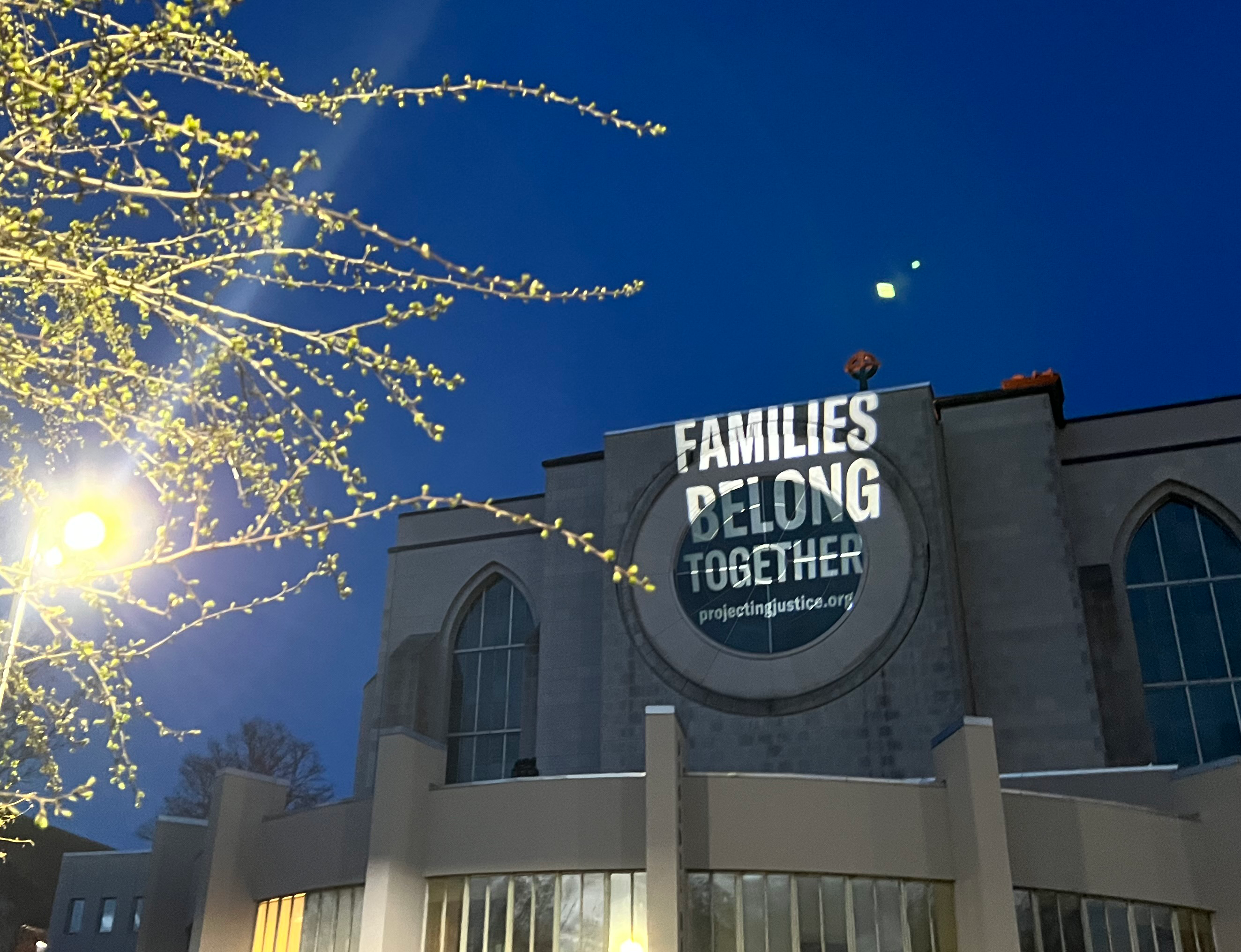 May 2021
Justice means they would still be alive today.
May 25 marks the anniversary of the murder of George Floyd, a watershed moment that has re-energized an ongoing nationwide movement and sparked an urgent conversation about the role of policing in our state. In Washington, about 40-50 members of our communities, disproportionately Black, Brown, Indigenous, and Asian American Pacific Islander, are killed each year by police officers. That must change. With Saint Mark's Episcopal Cathedral, we projected names each night, beginning with George Floyd on May 25, 2021.
Dates and Photo Galleries of Light Projections
Questions? Please email

[email protected]

.