Published:
Thursday, June 15, 2017
Motion supported by images showing destruction of people's homes
In America, everyone has the right to their personal property. Yet for years, workers for the City of Seattle and the Washington State Department of Transportation (WSDOT) have seized and destroyed property belonging to homeless people in relentless, unannounced sweeps of their living areas.
These actions violate the constitutional rights of unhoused individuals, and in January, on behalf of Lisa Hooper and the more than 2,000 other people currently living outdoors in Seattle, the ACLU-WA filed a lawsuit to stop it.
Since then, the City of Seattle and WSDOT have failed to deliver on their promises to do better. Instead, they have continued to conduct frequent, severe, and unpredictable raids on the places where people experiencing homelessness live, making it more difficult for them to simply survive.
Yesterday, the ACLU-WA asked the court to issue a preliminary injunction which would force Seattle and WSDOT to stop these unlawful actions immediately. We're asking the Court to take action now because the situation is dire. Between February 22, 2017 and May 1, 2017, the City and WSDOT conducted nearly one sweep each weekday.
The video below, which was recorded in March 2017, shows a worker using a knife or box cutter to destroy a tent belonging to a homeless person. This was in an area that City officials had told homeless people to go to after they'd cleared out encampments in the Jungle. The video is among the more than 70 exhibits and declarations from 30 individuals included in the motion for preliminary injunction the ACLU-WA filed yesterday.
People who have property taken in these sweeps have virtually no hope of getting their stuff back. This is because the City's amended rules give City workers unfettered discretion in determining what property to save. According to the City's own documentation, workers conducting the sweeps immediately destroy at least some property of some unhoused individuals during the majority of sweeps they conduct. In nearly 30 percent of sweeps conducted between February 22, 2017 and May 1, 2017, the City and WSDOT did not store any items.
Homeless people also have little chance of moving to avoid the sweeps, since they rarely get notice of when they are going to occur. The amended rules governing encampment sweeps eliminate notice requirements for virtually everywhere in the City. And more than 55 percent of Defendants' sweeps were conducted under the guise of being "obstructions" or "hazards" and were therefore exempt from any notice requirements under the City's rules.
As a direct result, Lisa Hooper and many of the more than 2,000 people who live outdoors in Seattle have had indispensable personal property seized and destroyed since the lawsuit was filed.
No matter where we live or how we manage to survive, every single person in this nation has the right not to have the government take their things away without the opportunity to be heard or to contest it — or any chance to get their stuff back.
The ACLU of Washington will continue to fight these unlawful actions by our city and state government, because whether we live next door or outdoors makes no difference. The Constitution protects each of us, all of the time.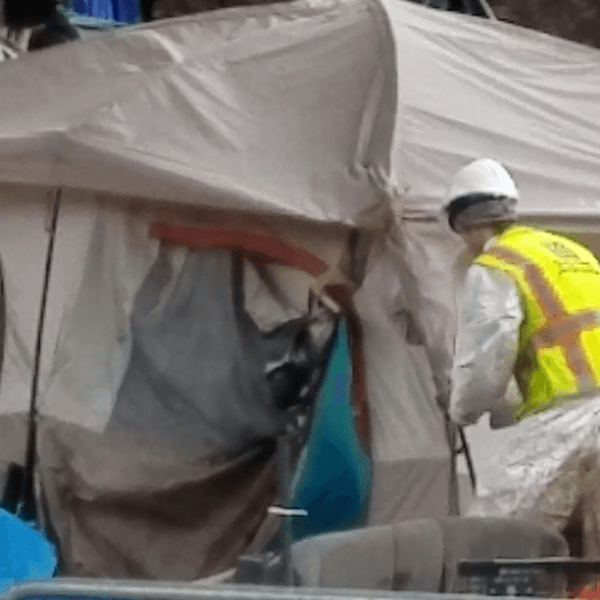 Worker wearing a Seattle Department of Parks & Recreation vest approaches a homeless person's tent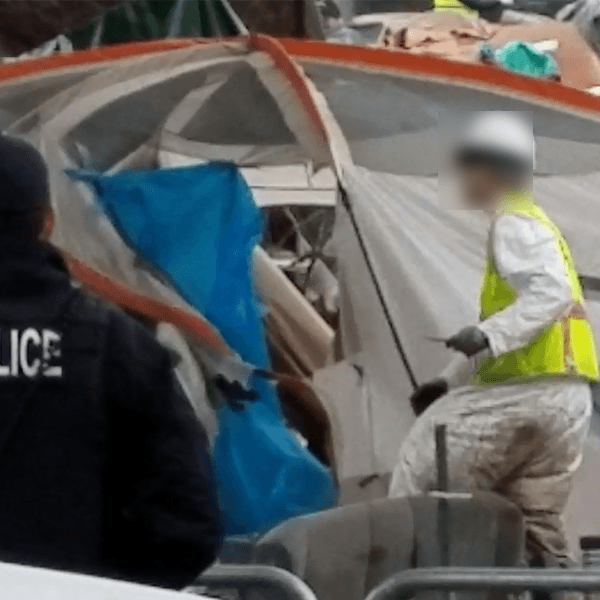 Using a knife, he has torn into the tent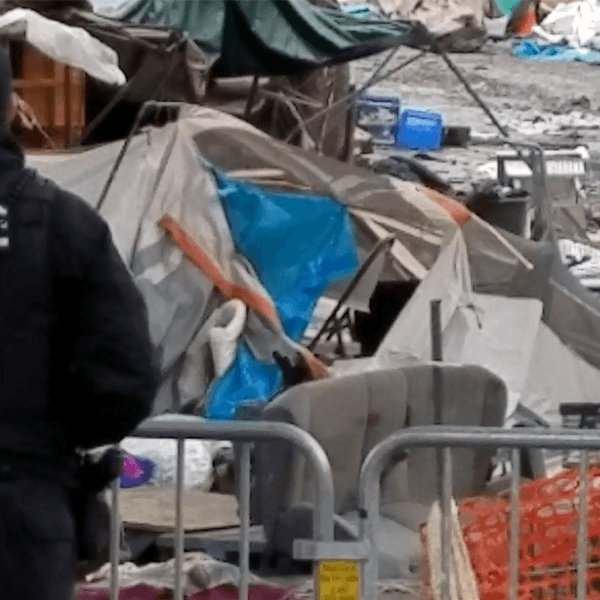 Result: The homeless person's tent is left with a gaping hole