Published:
Friday, February 26, 2021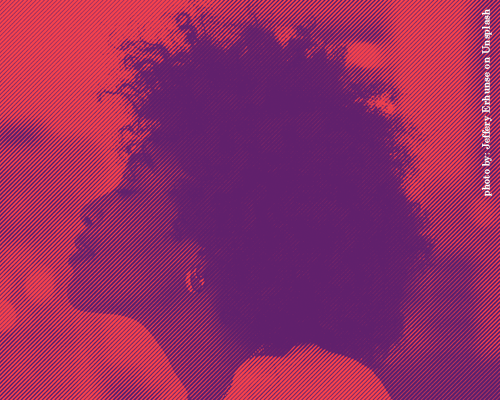 The Movement for Black Lives (M4BL) has invited us to reframe traditional Black History Month as
Black Futures Month
. As we close out this celebratory month, we acknowledge the past struggles of Black people in this country, understanding that these struggles persist in the present day. Similarly, the ongoing work must continue, moving forward toward the bright hope for a better day for Black people and for all people. That work takes multiple forms and involves partners from throughout Washington and across the country. Here are just a few of the ways we are working for Black futures.
Reparations
: We acknowledge that many Black people in America are descended from those held in bondage in this country. The U.S. was enriched on the backs of their unpaid labor. Generational trauma, poverty, and barriers to full enjoyment of the most basic of needs are the legacy of this tragic piece of our history. It is a legacy we must confront, so we begin by addressing the history of slavery head-on.
We encourage deeper conversation about reparations, with House Resolution 40 (H. R. 40) as a vehicle to examine how to address these past harms. We are joining the national ACLU and community partners to host a conversation about reparations at the end of March (stay tuned for details). This event will include a conversation about Japanese American reparations and will seek helpful parallels and conclusions about next steps for justice for Black people in this country.
Voting Rights
: We acknowledge that across the country, too many Black people do not have access to the vote – whether because of active voter suppression as we have seen throughout the country, or due to felony disenfranchisement in a country that overpolices, overincarcerates, and then strips away the rights of far too many Black people to full participation in democracy.
Moving forward, we celebrate the tremendous wins of organizations like
Fair Fight
in Georgia, dedicated to ending the disenfranchisement of Black voters, and more locally, the
Washington Community Alliance
, that helped to organize groups across the state to protect access to the ballot and improve representation of Black communities in government.
The ACLU is in this fight, too. We took the Trump Administration to court for a more inclusive and accurate census and participated in a
Black Lives Matter Seattle – King County campaign
to assure that Black Washingtonians and other people of color were counted. The census has a huge impact on how representatives and resources are allotted to communities. We are also advocating for the rights of disenfranchised voters in the legislature through our support of the
Voting Rights Restoration bill
, which would automatically restore the right to vote upon release from prison.
Police Violence:
We acknowledge that too many Black people are harmed or killed by law enforcement. We say their names: Charlena Lyles, Mi'Chance Dunlap-Gittens, Manuel Ellis, George Floyd, Breonna Taylor, Tony McDade – there are too many others.
Moving forward, we continue to fight for a reimagined vision of public safety: one that is grounded in community, connection, dignity, respect, and the meeting of fundamental needs, not in criminalizing or policing the people our system has pushed into the margins. Our vision also recognizes that state violence against Black people remains an unreconciled legacy of slavery. Through litigation, legislation, advocacy, and public education, we are fighting for foundational changes in the scope and culture of policing and the criminal legal system in cities and towns across the state.
In Langston Hughes' iconic poem "I dream a world" he states:
I dream a world where all
Will know sweet freedom's way,
Where greed no longer saps the soul
Nor avarice blights our day.
A world I dream where black or white,
Whatever race you be,
Will share the bounties of the earth
And every man is free,
We may not yet have that world, but we dream of Black Futures every month, where freedom is real every day. Knowing that when Black Lives Matter, everyone matters, we dedicate ourselves to the betterment of Black lives.
Learn more about how you can participate
:
- Attend the reparations conversation online: Watch our
events
page for more information.
- Support local organizations fighting the disenfranchisement of Black voters:
https://wacommunityalliance.org/
-
Support legislation
that holds police accountable for misconduct, and that beings the long work of reimagining public safety.
-
Donate
to Black-led organizations serving the Black community