Published:
Wednesday, October 31, 2018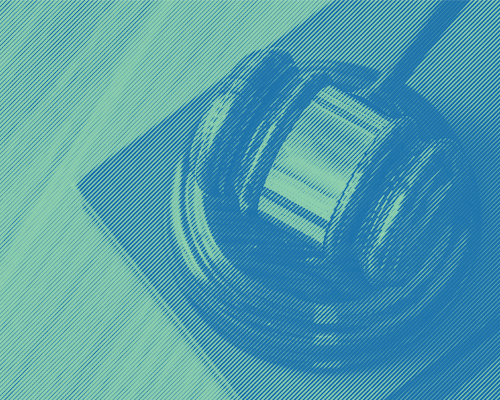 Voters often overlook this local election, but it's a key way to curb mass incarceration
The United States leads the world in incarceration rates. We represent just 5 percent of the world's population, but account for 25 percent of the people behind bars. Mass incarceration disproportionately affects people of color, people experiencing mental illness and substance-use disorders, people with disabilities, and those with limited financial resources. According to data published by the U.S. Census and U.S. Bureau of Justice Statistics, Black people are 6 times as likely as White people to be incarcerated in Washington State. For these reasons, reforming the criminal system has long been a top priority for the ACLU of Washington.
What few people realize is that prosecuting attorneys play a leading role in shaping the criminal system— and that voters in their communities elect them to the job. Our goal is make voters aware of the impact prosecuting attorneys have on the criminal system, and encourage them to engage with these individuals, both as candidates and elected officials. That is why this election year we teamed up with 22 ally organizations and, for the first time, sent a questionnaire to all candidates for county prosecutor, asking them where they stand on various criminal justice reform issues.
As the most powerful decision-maker in our criminal system, prosecutors have the ability to curb mass incarceration. Prosecutors exercise tremendous control over who enters the criminal system, how each case will be resolved, and whether incarceration will be a part of that resolution. They decide if someone gets a prison sentence, access to drug treatment, or an opportunity to participate in a diversion program. They can also influence racial disparities in sentencing, impacts on immigration status, and police accountability.
In Washington state, county prosecuting attorneys are elected officials who run for office every 4 years. This year, only 10 out of 39 (26 percent) county prosecutor races are contested, but all of them matter. You can use your voice and your vote to further criminal justice reform in Washington. We encourage you to:
Read the 12 responses from prosecutor candidates to learn more about their stances on these issues
Attend any candidate forums where prosecutor candidates might be speaking
Send us your suggestions about criminal justice issues that matter to you at

[email protected]
Questionnaire Partners
American Civil Liberties Union of Washington (ACLU-WA)
The Arc of King County
Asian Bar Association of Washington
Asian Pacific Islander Coalition (APIC)-Spokane
Civil Survival
Consejo Latino
El Centro de la Raza
Equal Rights Washington
Faith Action Network
Gender Justice League
Justice-not-Jails
Latino Civic Alliance
League of Women Voters of Washington
Muslim Association of Puget Sound-American Muslim Empowerment Network (MAPS-AMEN)
OneAmerica Votes
Pioneer Human Services
Public Defender Association
QLaw Association of Washington
Strengthening Sanctuary Olympia
Spokane Community Against Racism (SCAR)
Washington Coalition of Minority Legal Professionals
Washington Immigrant Solidarity Network (WAISN)
Washington State League of United Latin American Citizens (LULAC)​