Published:
Wednesday, March 1, 2023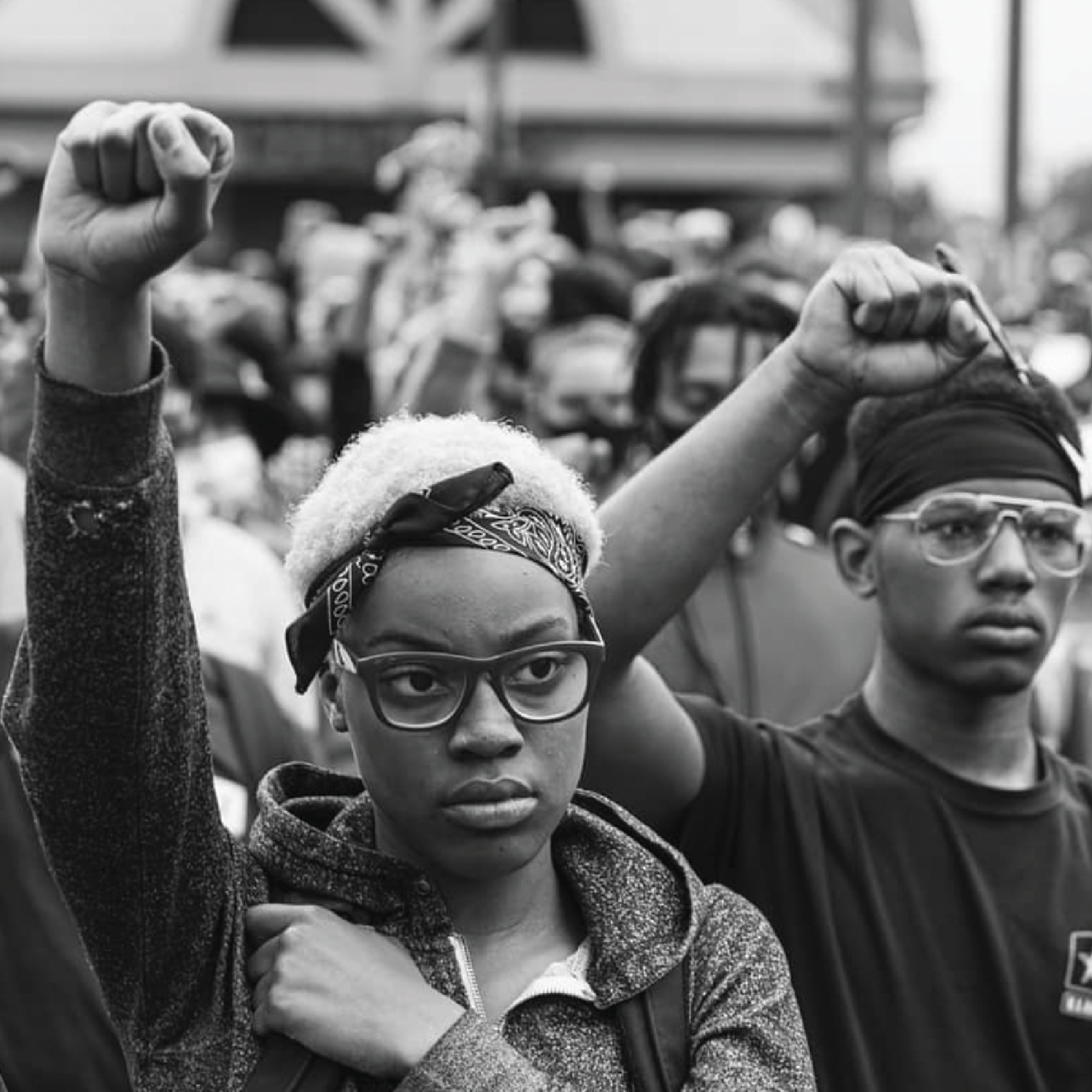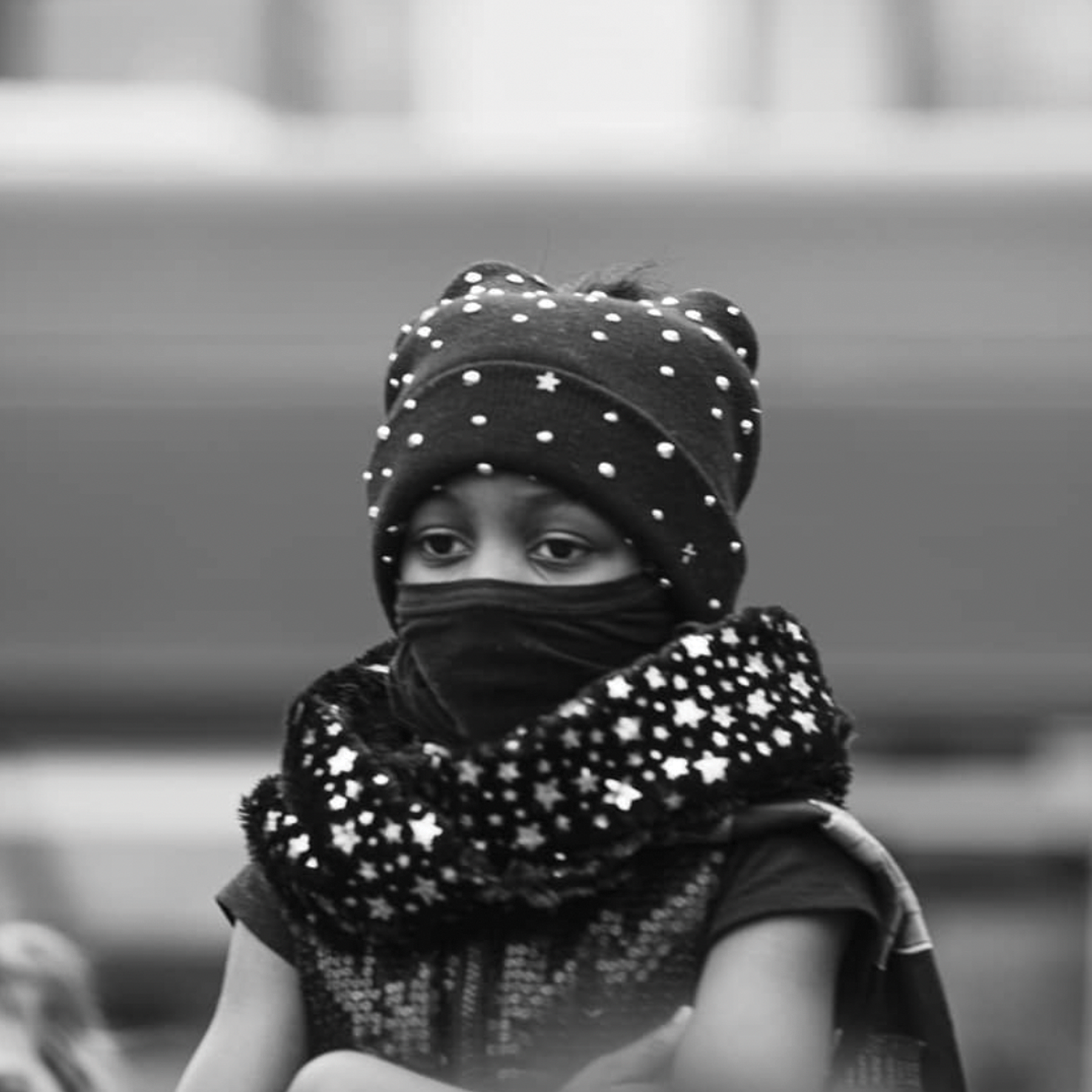 This article explores an educational and action-oriented session held in March 2021 to discuss the movement for reparations.
This post also features an artist collaboration with Washington photographer Nii Okaidja. Please see artist bio at the end of the post.


At ACLU-WA, we join the continued, nationwide effort to secure the federal government's support for reparations.

The legislation, if enacted, would establish a commission to study reparations and develop proposals for issuing them to descendants of slavery in the United States. Such a move would be a great step in acknowledging and addressing the effects of slavery, which are still felt today.

On March 24, 2021, Japanese and African American survivors and activists gathered for a discussion of the historical impact of reparations and redress on communities, the precedent set by the imprisonment of Japanese Americans and the path forward for reparations and passage of H.R. 40 and its companion bill S. 40.

After decades of Japanese American organizing and advocacy, the Civil Liberties Act of 1988 provided individual apologies from the federal government and payments of $20,000 to survivors of imprisonment during World War II. It also established a community education fund.

Below is a recap of the virtual event, presented in partnership with the National African-American Reparations Commission (NAARC) and Tsuru for Solidarity.

To learn more about what you can do to support the work for reparations, go to Reparations, H.R. 40 and the Path Forward | American Civil Liberties Union (aclu.org).

Participants:

Michele Storms, Executive Director, ACLU of Washington
Dr. Ron Daniels, Convener, National African-American Reparations Commission (NAARC)
Jeffery Robinson, Founder of The Who We Are Project and former ACLU Deputy Legal Director
Kamm Howard, National Co-Chair, National Coalition of Blacks for Reparations in America (N'COBRA) [Note: Howard is currently Executive Director of Reparations United]
Nkechi Taifa, CEO, The Taifa Group LLC, NAARC Commissioner
Susan Hayase, Co-Founder, San Jose Nikkei Resisters (SJNR), in collaboration with Nikkei for Civil Rights & Redress (NCRR), formerly National Coalition for Redress Reparations
Ron Wakabayashi, Fmr. Executive Director, Japanese American Citizens League (JACL)
Dr. Satsuki Ina, Co-Founder, Tsuru for Solidarity
Kristee Haggins, Ph.D., Founder and Executive Director, Safe Black Space
Rep. Sheila Jackson Lee, U.S. Representative, Texas, 18th District
Kellie Richardson, Creative, coach, educator, and 2017-2019 Poet Laureate for the City of Tacoma
Troy Osaki, Filipino Japanese poet, community organizer, and attorney
Stan Shikuma, President, Seattle Chapter, JACL
Nana Malaya, The Dancing Diplomat
***
ACLU-WA Executive Director
Michele Storms opened by noting the "inextricably linked" nature of the historic and contemporary oppression, violence and assaults on civil rights and civil liberties experienced by native peoples, Japanese Americans, and Black people in the United States. The path forward, Storms added, requires a recognition of past harms and a willingness to work in community to rectify those harms:
"Tonight, we call for the long overdue examination of unresolved reparations for Black people. Our context is this: Our country was built on the unpaid labors of generations of Black people. And, even after emancipation, barriers to the pursuit of life, liberty, and the pursuit of happiness for Black people, barriers to the most basic of human dignities, barriers which were enacted in law in this country – have been erected and caused harm to Black people.
As a result, we continue to have generational gaps in wealth, educational opportunity, housing, health and wellness, justice, all kinds of opportunity. This must be rectified. H.R. 40 is a Congressional bill that would establish a commission to study reparations proposals for African Americans – it is a starting point for acknowledgment, healing, and redress."
Storms closed her introduction with a call to action: "If we wish to have an America that is truly free and fair, we must be in solidarity together. And
Congress must pass H.R. 40
."
***
Dr. Ron Daniels, of NAARC, invited supporters of reparations and everyone watching, "To listen, to learn and prepare to engage and to act."
To begin the discussion, Stan Shikuma, president of the Seattle chapter of the JACL, explored the history of the movement to pass a Japanese American redress bill – how it evolved and how it succeeded. Shikuma emphasized the difference between the "storybook" version of passing the redress bill and the reality of a protracted, often contentious process – even within the Japanese American community – to set priorities and identify supporters.

"The fight for redress and reparations for Japanese Americans was long and hard," Shikuma explained. "First, we had to convince our own community that it was a good idea…that [it] actually had a chance at success. Then we had to convince the Japanese American members of Congress of the same, that it wouldn't be political suicide for them. Then [we] had to win over a majority in both houses, the public and a conservative and frankly skeptical president."

Identifying the components of the bill and broadening the base of support – from professionals to grassroots activists – was crucial, Shikuma added.

The origins of H.R. 40 grew from the activism and success of Japanese American redress, said Nkechi Taifa, from the Taifa Group and NAARC commissioner.

H.R. 40 was, "strategically and intentionally patterned off of the Civil Liberties Act of 1988," Taifa added. The modern reparations movement started in 1987 with the formation of N'COBRA, which then worked closely with the late Congressman John Conyers who introduced H.R. 40 in 1989, Taifa explained. In recent years, the reparations movement has gained a broader base of support and momentum with states, cities, universities, and other institutions having already approved or making plans to provide reparations.

"The role that government, corporations, industries, academic and religious institutions, the media companies, private estates and others played in supporting the institution of slavery and subsequent discrimination directed against Blacks must be acknowledged, must be apologized for, and must be redressed," Taifa said. "Such recognition with repair is essential toward healing and the closing of a shameful era of U.S. history."
***

During the next discussion, Jeffery Robinson led a roundtable of activists from the redress movement and those fighting today for reparations.

Susan Hayase, a third generation Japanese American, said the origins of the Japanese American Movement for Redress predated legislative advocacy. The redress movement took root in the activism of the 1960s and 1970s — the Asian American Movement, the Civil Rights Movement, Black Power activism, in challenges to imperialism, the anti-war movement and the multi-racial struggle to establish ethnic studies, Hayase explained. Talking about the harms of imprisonment was the first step, she added.

"One of the effects of the government's treatment [of Japanese Americans] during World War II was to suppress the ability of Japanese Americans to even comprehend what had happened to them," explained Hayase, whose parents and grandparents were sent to camps in Colorado and Arizona. She added that adults did not talk about their experience and a whole generation grew up without acknowledging the racism of internment. "Young people like myself didn't hear that from our parents and it was very damaging to our sense of ourselves and our ability to understand the racism around us."

Ron Wakabayashi, a college student during the 1960s in Los Angeles, also remembers drawing inspiration from activists in other communities. "The Civil Rights Movement raised the essential question for us: how does that question of identity, of our place in this country relate to us? We went to ask our parents and we didn't get answers because they had suppressed it."
Redress movement organizers, "knew that we had to unite our community in order to win redress or to even begin to start fighting," said Hayase, explaining that this was the focus of NCRR when it formed in 1980. Grassroots organizing and inviting everyone to share their stories – those who had direct experience with the camps and Executive Order 9066 and the children who suffered the generational trauma of imprisonment and destruction of the community – all had to speak and get involved.

"It had to be artists, it had to be writers, it had to be old people, students," Hayase said. "All of these people had the right to testify."

Reparations advocates consciously modeled their legislation after the redress bill, noted Taifa. But starting with a commission to collect histories and testimony, Taifa added, was not initially universally popular among Black activists.

"When the [redress] bill passed, we in N'COBRA said if they can do that for the Japanese Americans for all that they went through, surely they should be able to do that for Black people in this country," Taifa said. "Back then in the mid-80s, folks said we don't need a commission. We want reparations now."

The original version of H.R. 40, said Kamm Howard, called for a commission to determine if slavery and Jim Crow resulted in contemporary harms and disparities for Black people. Three decades later, thanks in large part to scholarship and the conversations around H.R. 40, the historical roots are clear. H.R. 40 now asks not whether there's a link to the past, explained Howard, but, "What will it take to mitigate that legacy?"

For Japanese Americans, Wakabayashi explained, establishing a Congressional commission offered a "tool" to start difficult conversations that extended beyond the hearing rooms.
"It wasn't just the testimonies that went on before the commission, but the testimonies that took place after church, the testimonies that took place at the kitchen table which started making people whole," Wakabayashi said.

In closing, Robinson asked participants to share their thoughts about the path forward and what to keep in mind as the fight for reparations and racial justice continues.
"Reparations is an issue whose time has come," Taifa said. "There may be setbacks, but there has been so much momentum."

Taifa also emphasized that reparatory justice requires addressing the multifaceted harms of enslavement that continue to resonate today. In addition to a formal apology from the federal government, resources should be allocated for the health, wellness and healing of black families, for education and affordable housing and to repair the damage caused by the criminal legal system, Taifa added.

The redress movement, said Hayase, was only the beginning of a larger fight against systemic racism and white supremacy and for racial justice.

"We made a little chip in the wall," said Hayase, noting that many former redress activists endorsed H.R. 40 in the early 2000s. "Now we're trying to organize the broader Japanese American community to support H.R. 40 and to be a part of this broader, long-term movement that Black Americans have been fighting for many, many years."

***

During the next panel on reparatory justice and racist trauma, Storms asked the panelists to explain how their work is related to the movement for reparations.

"My connection to reparations," explained Dr. Kristee Haggins, a psychologist, community healer and founder of Safe Black Space, "has evolved out of providing support to black people individually and collectively to [help] begin to understand the impact of racism and intergenerational trauma on our community."

Satsuki Ina was born during World War II at the Tule Lake concentration camp and her parents were resisters who renounced their American citizenship in protest. She co-founded Tsuru for Solidarity, a grassroots social justice organization made up of Japanese Americans incarcerated during the war and their descendants. "Our work has been to stand in solidarity with other communities who are being targeted today," Ina said. "I'm proud to be here as a representative from my community to support efforts to make H.R. 40 happen."

Haggins and Ina agreed recognizing the truth of the trauma and harms caused by white supremacy is the first step toward true reparations.

Storms acknowledged that people often focus on money when they talk about reparations. In addition to financial payments, Storms asked, what other forms can repair take.

For Ina's mother, the letter she received from the federal government apologizing for her imprisonment meant more than a check. Ina found it framed and hanging on her mother's wall in San Francisco. "It was the loss of dignity, the loss of her humanity that had been like a ghost hanging over her and her descendants," Ina said. "To have the apology didn't make a huge difference in her physical life, but she felt she had her honor back."

Like the movement for redress, H.R. 40 would expand the conversation about the trauma and disparities faced by generations of Black people in the United States – a trauma that continues today, Haggins noted.

The work of healing individuals and communities in addition to transforming racist systems and institutions must be part of reparations because the trauma is ongoing, Haggins and Ina agreed.

"Do your research, be open to learning, ask your Congress member to sponsor and support H.R. 40," said Haggins. "That will create openings, change and transformation."

Ina added: "It's only when we're all free that true repair will take place."

***
To close the program, Congresswoman Sheila Jackson Lee, lead sponsor of H.R. 40, echoed calls from the participants for unity in the work toward reparations. By bringing together Black and Japanese American activists to discuss their intertwined histories and experience, the forum captured the power of working together in community: "H.R. 40 is on the way and our power is the power we share with each other."
Dr. Ron Daniels, from NAARC, urged supporters to join the movement to pass H.R. 40 by sending a
message to the members of Congress
: "It's time to engage, it's time to act."
---
Photo credit: Nii Okaidja
Artist Bio: Seattle based photographer, Nii Okaidja has been honing his skills in beauty photography for the past several years. Originally a headshot photographer, Nii blended his love for traditional headshot portraiture with the colorful world of beauty and fashion photography, bringing about a perfect marriage of his two passions.
Nii's formal training in visual media aided his evolution into beauty and fashion photography, which allowed him to introduce another element to this union and extend the range of his talent even further. His use of simple lighting techniques and collaborating with various artists have allowed him to create stunning imagery.
Instagram:
@nii_okaidja
Facebook:
Nii Okaidja Photography