Published:
Tuesday, February 21, 2017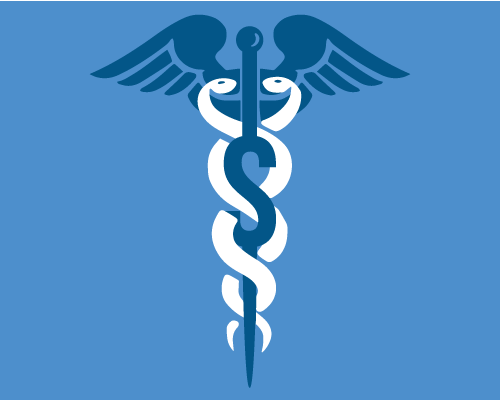 It may not be fair, but it's demonstrably true: When it comes to how healthy you are, money matters— a lot.
In fact, the strongest predictor of how people in Washington rated their health was household income, even after accounting for age, education and race/ethnicity, according to a 2016 survey.
It's not always easy to untangle the ways that health and wealth are intertwined. But a new review of health data by the Washington State Board of Health shows that changing how the fees that accompany criminal convictions are assessed and collected could improve health and reduce health disparities for thousands of people across the state.
Being poor is quite literally a drag; it depresses one's physical and mental health. Being in debt also inhibits well-being. Unpaid debt is associated with poorer self-reported physical health and poorer health-related behaviors such as exercise, alcohol and tobacco use, and nutrition, according to evidence from two large, peer-reviewed systematic analyses. Increased rates of depression, anxiety, and suicidal thoughts are also associated with personal debt.
Legal Financial Obligations (LFOs) are a type of debt. They are the fines, fees, court costs and interest that accompany every criminal conviction in Washington. The average LFO in Washington on a single case is $2,540. But because the LFO system has no guidelines for determining what an individual can reasonably afford to pay, a person who is homeless and unemployed may be assessed the same amount of debt as someone who is wealthy. And those who can't pay their LFOs in full right away accrue interest on their debt at a rate of 12 percent per year, making it even harder for them to get out from under it.
As a result, LFOs keep poor people tethered to the criminal justice system for years while wealthier individuals can be free relatively quickly. Low-income people with LFOs are often forced to forgo prescription medication or health care in order to keep making their payments. People may even may be sent back to jail for their inability to pay, a creating a modern form of a debtors' prison.
HB 1783, a bill under consideration by the state legislature, would reduce the financial impact of LFOs on those least able to pay, severing the connection between how much money a person has and how long they are tied to the criminal system. It does this by:
Prioritizing the collection of LFOs for restitution to victims – by prohibiting collection of other fees and fines until restitution obligations are fully satisfied;
Setting clear standards for determining a person's ability to pay;
Eliminating the current 12 percent interest rate on non-restitution LFOs and stopping interest while people are incarcerated;
Ending the practice of jailing people who are unable to pay LFOs;
Prohibiting forced collection of funds received from needs-based public assistance programs.
According to the Administrative Office of the Courts, only 23.8 percent of LFOs are paid statewide. That adds up to a lot of people who are carrying LFO debt and suffering the negative health effects that tend to flow from such debt.
It's time we recognize that our state's broken system of LFOs perpetuates existing health disparities. Reforming how and when we assess LFOs will ensure that in Washington, it's possible for people to fulfill their legal obligations without also sacrificing their health.
Source: Health Impact Review of HB 1783 by the Washington State Board of Health, available at http://sboh.wa.gov/Portals/7/Doc/HealthImpactReviews/HIR-2017-09-HB1783-esum.pdf?ver=2017-02-07-101949-387