Published:
Tuesday, October 25, 2011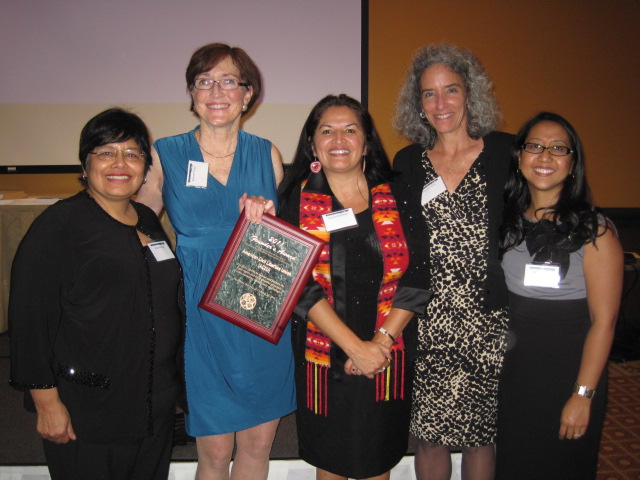 The Minority Executive Directors Coalition (MEDC) of King County has presented the ACLU-WA its Founders Award for our work calling for a Department of Justice investigation of the Seattle Police Department and advocating for communities of color. We received the award at the MEDC's 30th Anniversary Awards Banquet on October 22. The event was held in memory of longtime social justice advocate and El Centro de la Raza founder Roberto Maestas, who passed away in 2010.
After a series of troubling incidents involving questionable use of force, the ACLU-WA mobilized 34 other civil rights and community-based organizations in seeking an investigation into whether Seattle police have engaged in a pattern or practice of excessive use of force and biased policing. A preliminary inquiry convinced the DOJ that a full-scale investigation was warranted; the investigation is ongoing.
Pictured above (from left) are MEDC board member Estela Ortega; ACLU-WA executive director Kathleen Taylor; MEDC board member Claudia Kauffman; ACLU-WA deputy director Jennifer Shaw; and ACLU-WA field director Liezl Rebugio.