Published:
Monday, November 9, 2015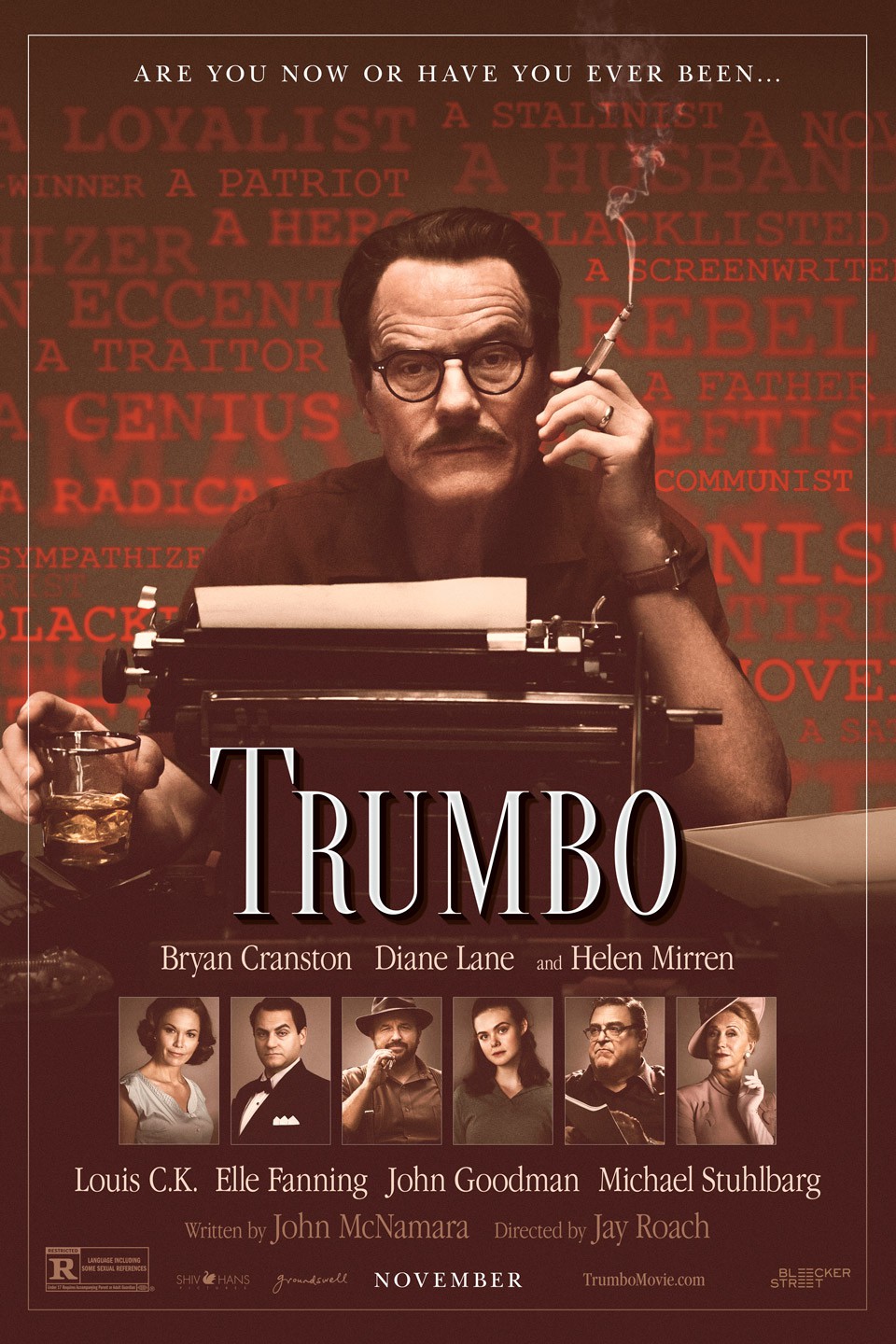 Featuring a star-studded cast, the new film Trumbo tells the true story of legendary screenwriter who became a victim of the Hollywood blacklist of the McCarthy era.
Dalton Trumbo was one of the most celebrated screenwriters of his day, but his support for the Communist Party nearly ended his career. As one of the "Hollywood 10," he refused to testify before the House Un-American Activities Committee in 1947. For this act of conscience, he was sentenced to prison and along with hundreds of other less famous workers in his industry was banned from employment in Hollywood for more than a decade.
The ACLU-WA and SIFF Cinema Uptown present a special advance screening of Trumbo on Tuesday, November 10 at 7 p.m.  ACLU-WA Communications Director Doug Honig will moderate a post-screening discussion with Nikki Trumbo, daughter of Dalton Trumbo.  Tickets are $12 and can be purchased online. SIFF Cinema Uptown is at 511 Queen Avenue North, Seattle.
Trumbo is receiving Oscar buzz as a lively biopic that describes the high price of adhering to one's principles. The ensemble cast includes Brian Cranston, Helen Mirren, Diane Lane, John Goodman, Louis C.K., Elle Fanning, and Michael Stuhlbarg.
Mirren plays Hedda Hopper, the notorious right-wing Hollywood gossip columnist who worked to destroy the careers of those she considered dangerous, immoral or unpatriotic. MGM studio head Louis B. Mayer, himself a target of Hopper, described this experience as "Hedda Hell."
Although the ACLU helped to defend Trumbo and other members of the Hollywood 10, he paid a high price for adhering to his principles. He was forced to write under another person's name, and thus couldn't accept the Oscars he won for films such as Roman Holiday and The Brave One. At one point Trumbo moved to Mexico and began writing films for the industry there.
When Kirk Douglas and director Otto Preminger put Trumbo's name on the films Spartacus and Exodus, they effectively lifted the blacklist. Still, Trumbo's career never fully recovered from the trumped-up fear surrounding his political beliefs.  
It was not until 1993, nearly two decades after his death, that the Academy of Motion Picture Arts and Sciences honored Trumbo as the true recipient of the screenwriting Oscar for 1953's Roman Holiday.