Date:
Wednesday, January 22, 2020 - 7:00pm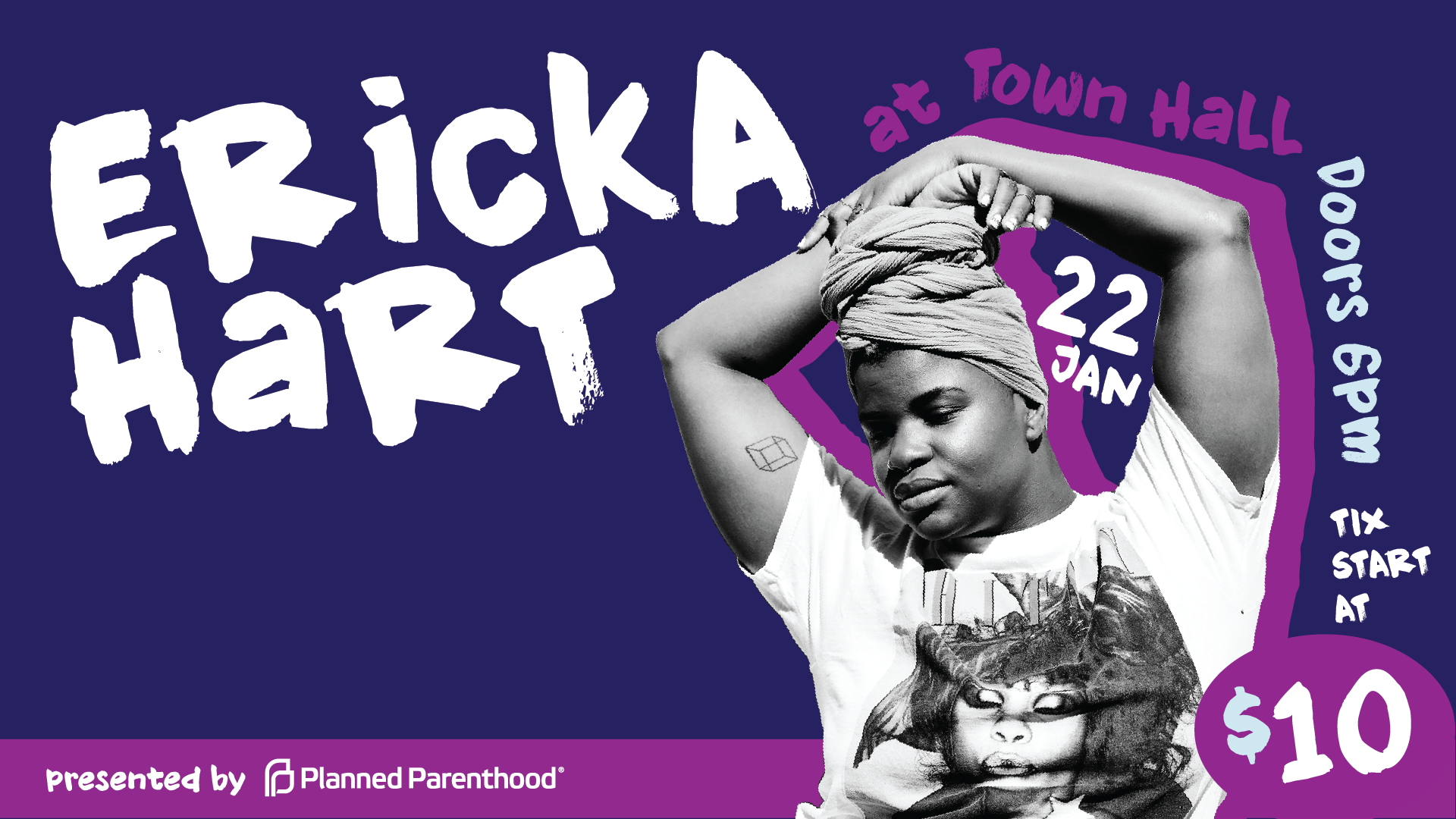 For reproductive rights activists and advocates, January 22, 1973 is a day that changed everything. The Supreme Court announced its decision that the constitutional right to privacy includes a right to abortion.

Now, 47 years later, Roe v. Wade remains one of the most contentious rulings to date, spurring debates and protests across the country, and becoming an ideal day to reflect on the current state of the reproductive rights of all people.

The legacy of Roe v. Wade is one of conversation. Marking the 47th anniversary of this landmark case, and to continue the dialogue around reproductive freedom, Planned Parenthood of the Great Northwest and the Hawaiian Islands and sponsor ACLU of Washington, are proud to present Ericka Hart. Ericka (pronouns she/they) is a sexuality educator, speaker, breast cancer survivor, host of the podcast Hoodrat to Headwrap, and a leading expert in human sexuality .

At Town Hall, on Wednesday, January 22, 2020, 7:00pm, Ericka plans to spark conversation and encourage continued education, exploration, and understanding of sexual health and wellness. Approaching the topic from a queer, anti-racist lens, Ericka will discuss abortion and reproductive healthcare, and their origins in white supremacy and heteronormativity.

A black queer feminist, writer, highly acclaimed speaker and award-winning sexuality educator, Ericka Hart's groundbreaking work pushes beyond the threshold of sex positivity. Her practice is rooted in radical thought around human sexual expression as inextricable to health and its intersections with race, gender, chronic illness and disability. She holds a Master of Education in Human Sexuality from Widener University and broke ground in 2016 by going topless in public, showing her double mastectomy scars. A well renowned speaker, she has toured colleges and universities across the country and been featured in many print and online publications including Buzzfeed, Washington Post, Huffington Post, BBC News, Cosmopolitan, W Magazine, Glamour, Elle, Essence, Fader, and Refinery 29, and is the face of three running PSAs on the television channel VICELAND.