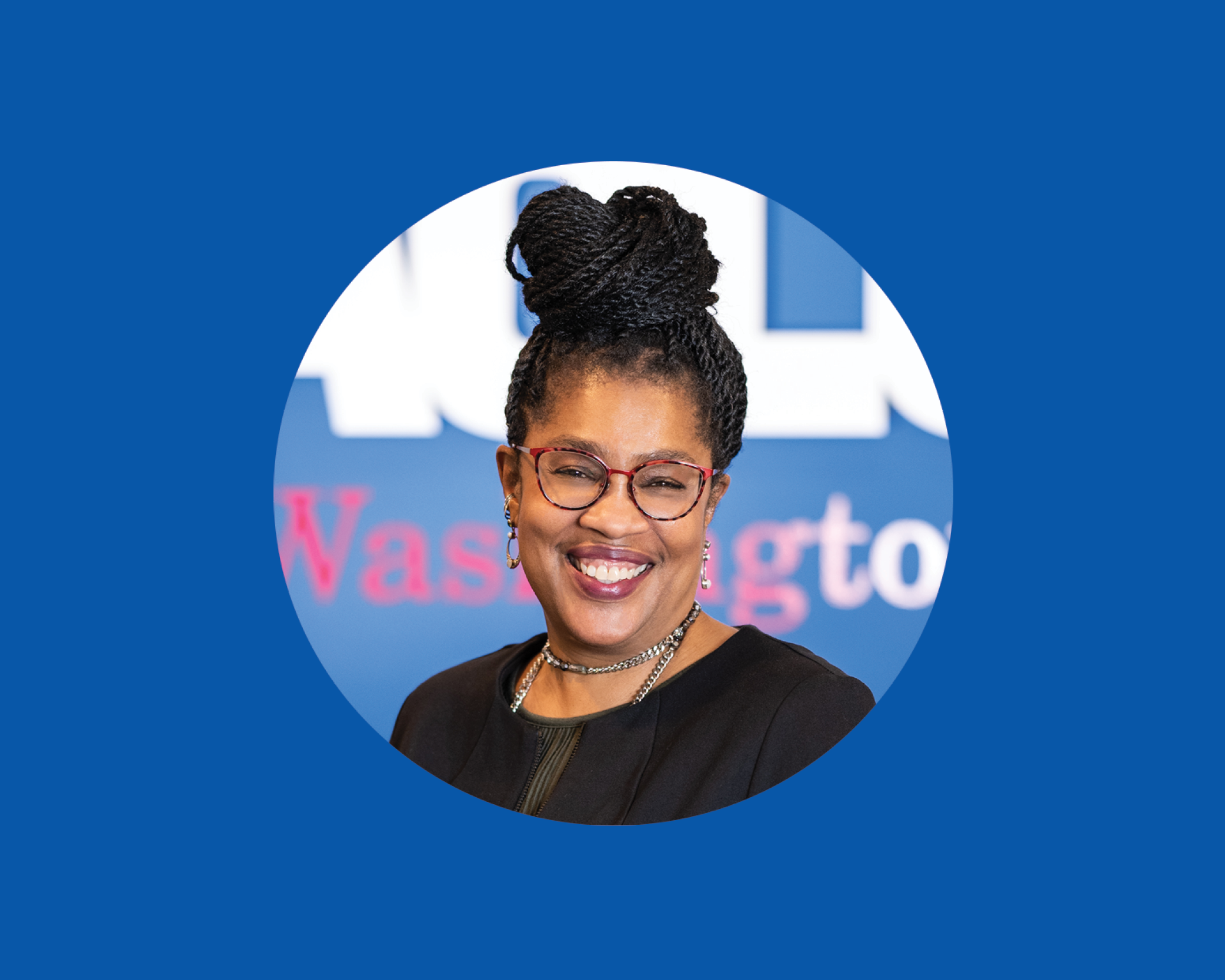 My friends,
I'm sure many of you reading this newsletter share my concerns about how laws and policies – introduced at increasingly alarming rates – continue to exclude too many beloved humans; how we find unity in the face of divisiveness; fight perilous attacks on our autonomy and safety; and push back against all that threatens the rights, liberties, and freedoms foundational to our democracy. In the face of these things, it is easy to feel dismayed.
But I want us to dream big about what the future can be. Not the day-to-day turmoil that our opposition would like to keep us in, and not the fear that they stir up and use to control our collective attention, efforts, and agendas. Instead, I want our focus to be on something else.
This year's theme for the ACLU-WA is "Dwell in Possibility." It is a call to linger in the expansiveness of what can exist when we choose optimism and humanity – when we choose to stand up for civil rights and civil liberties for all. Our work is not easy, and many try to ensure that it stays difficult. But we continue to show up, and undaunted, we choose to dwell in possibility.
There is much work to do to create a brighter future, and my friends,
we are doing it
.
In the pages ahead, you will get a glimpse of how, together, we continue to show up for the civil rights and civil liberties of all Washingtonians, and where there's space to
dwell in possibility
. You will learn about how:
Washington is at crossroads to end the war on drugs and how a proven public health response can help us get there.
We are fiercely celebrating a suite of bills passed during the 2023 legislative session that protect individual rights and autonomy.
ACLU-WA activists, allies and supporters took over 22,000 actions – including messages, petitions, and clicks – in response to the 2023 Legislative session. You did that.
No matter what comes our way, we will continue to show up. Day after day. Bill after bill. Challenge after challenge. Because we know that our community and vision for a truly just and humane world depends on it.
We must be hopeful about what is possible. We don't let challenges stop us. We take action against them. We dream beyond them.
My friends, I hope you join me and dwell in possibility.
Onwards towards justice and freedom,
Michele
<-Back to Washington in Action Spring 2023 Newsletter - Table of Contents