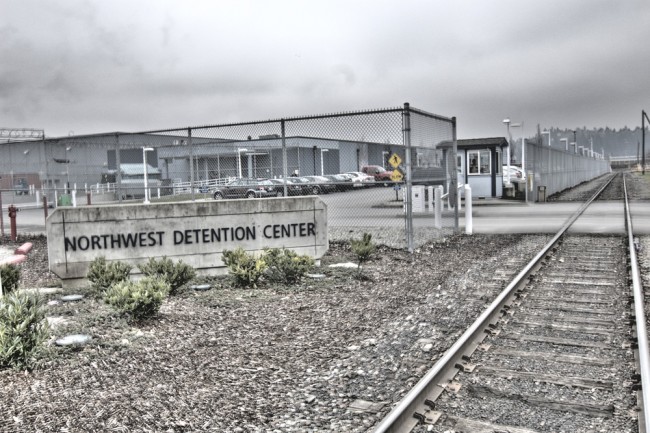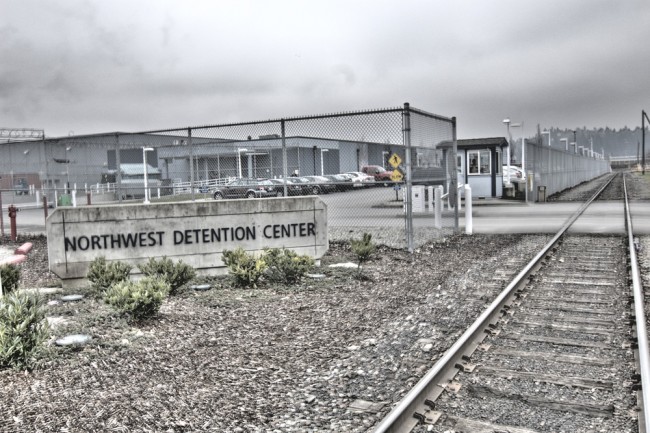 The ACLU-WA has been protecting rights of immigrant detainees against unlawful actions by U.S. Immigration and Customs Enforcement (ICE) at the Northwest Detention Center in Tacoma.
Problems first arose after several hundred immigrant detainees initiated the first of a series of hunger strikes at the Detention Center on March 7, 2014 to express concerns with national immigration policies and to raise awareness about the conditions of their confinement. Among their grievances regarding conditions are inadequate food, $1.00-day wages for work, and lack of access to bond hearings.
The ACLU represented individual hungers strikers against the possibility of being force-fed by the government. "Hunger-striking is a time-honored form of peaceful protest. The government should not interfere with an individual's right to engage in this form of speech," said ACLU-WA legal director Sarah Dunne.
Beginning on March 27, ICE began placing individuals in solitary confinement in retaliation for their support of the hunger strikes. They were kept in cells for 23 hours a day and were deprived of meaningful interactions with others.
More than 20 detainees had been invited by corrections officers to meet with an assistant warden to discuss their reasons for engaging in a hunger strike. After detainees volunteered to attend the meeting, approximately two-dozen detainees were immediately placed in handcuffs and taken to individual isolation cells. Detainees were not told why they were placed in solitary confinement nor how long they would have to live in isolation.
Federal immigration authorities released them from solitary confinement in early April after the ACLU-WA, along with Columbia Legal Services, filed suit against ICE. The lawsuit challenged federal authorities for retaliating against the exercise of First Amendment-protected activities.
"The Bill of Rights applies to everyone in America. Punishing detainees who engaged in political speech by putting them in isolation cells was an unlawful attempt to chill free speech rights," said ACLU-WA staff attorney La Rond Baker.
In early May, detainees announced that they were ending the wave of hunger strikes after 56 days.
Handling the case are for the ACLU-WA are staff attorneys Sarah Dunne, La Rond Baker and Margaret Chen and cooperating attorney Sal Mungia of the firm Gordon Thomas Honeywell, LLP.