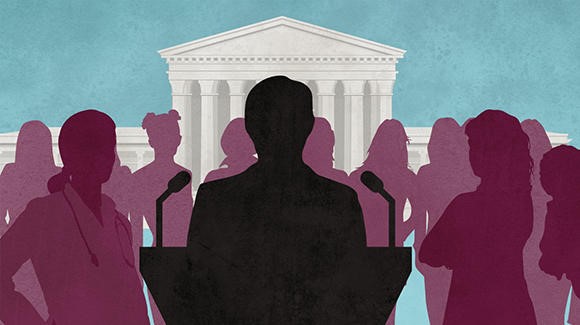 Immigration
The Keep Washington Working (KWW) Act was a bipartisan law passed by our state legislature in 2019 in order to preserve local resources, increase public safety, and protect the privacy of Washington residents, regardless of immigration status. It prohibits local law enforcement and jails from collecting place of birth and immigration status information, sharing personal information with immigration authorities unless required by law, and holding people on ICE detainers or administrative warrants. What will you do to ensure that [your jurisdiction/police department/Sheriff's Office/jail] will be in full compliance with this new state law?

Spokane only:
Following the guidance of Washington's Attorney General, the Spokane City Council passed an ordinance by a vote of 6-1 in 2018, requiring that federal immigration agents have a warrant before entering non-public areas of city property, including the bus boarding area of the Intermodal Center. This law would limit the frequent, suspicionless searches by armed Customs and Border Protection (CBP) agents, which often target people of color, but would continue allowing investigations for suspected criminal activity. As mayor, what measures would you take to ensure that the city ordinance is enforced?

Homelessness/Housing Crisis
What would you do differently, if anything, to address the housing crisis than the approach the current council and administration have taken?

Seattle only:
Like many cities across the country, Seattle is experiencing a housing crisis that has pushed thousands of people, and disproportionately people of color, out of their homes and into vehicles, tents, and other make-shift shelters. The City's current response includes investing millions of dollars in police and forcing homeless people from one site to another while destroying their belongings, continuing a long history of policies that segregate and displace people of color and people with few means, from redlining to urban renewal. How do you think Seattle should respond to unsheltered homelessness and how would racial equity inform your approach?

Policing
According to data tracked by The Washington Post, as of July 3, Washington was the state with the fifth highest number of people fatally shot by police in 2019. What should our mayors and city councilmembers be doing to bring down the number of people killed in encounters with law enforcement?

Privacy & Surveillance
More and more government agencies are adopting some form of artificial intelligence to make decisions that impact people's lives, from how they are policed, paroled, or sentenced, to whether they get jobs, housing, or public benefits, and even whether the state intervenes to take their children away. These AI systems are rarely subject to public approval, many agencies cannot explain how they work, and a growing body of research shows that they often contain biases that people of color and people of non-dominant religions. Do you believe there should be systems for public approval of these kinds of AI decision systems before they are implemented, and what other policy frameworks do you think should apply to their use?

Healthcare
Due to the large number of religious-secular health system affiliations in our state, almost 50% of WA state hospital beds are in religious or religiously affiliated health systems. The result is that across our state health systems are denying or delaying information, referrals, and needed medical care to patients, on the basis of religious doctrine. These denials disproportionately harm women, the LGBT community, and patients seeking end-of-life care. For patients living in rural areas, patients with limited finances, and patients who lack mobility, these health care entities' restrictions can result in insurmountable and life-threatening barriers. How do you plan to address this issue to ensure patients are not discriminated against, and that patients can access the care they need?