Published:
Friday, January 27, 2017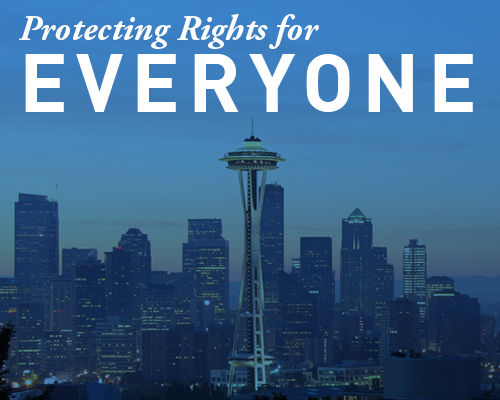 The ACLU applauds Seattle, King County, Olympia, and other jurisdictions in Washington which have made decisions to serve the needs of all people in their community without regard to immigration status. Their actions represent basic American values: a spirit of inclusiveness and respect for individual rights.

Federal law does not require cities to undertake enforcement of immigration laws, which is the responsibility of the federal government. The President does not have the legal authority to carry out his threat to unilaterally defund localities that have decided to protect all people's rights, regardless of immigration status. The law is clear on this, and President Trump is out of line.

The ACLU will support localities in suing the federal government should it attempt to enforce President Trump's executive order.