Published:
Friday, December 16, 2011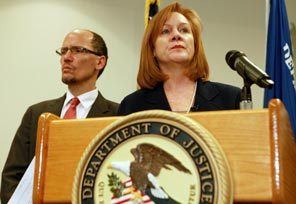 I returned, very happily, from the Department of Justice press conference this morning. The DOJ's in-depth report confirms what the ACLU has been saying and what many people of color and others have experienced – that the Seattle Police Department has engaged in a pattern and practice of excessive use of force. The report documents in detail the concerns that led us and 34 other community organizations to request a DOJ investigation. We are especially pleased that the DOJ is going to put in place a court order and monitor. Tom Perez, head of the Civil Rights Division of the Justice Department, was in Seattle for the release of the report and said it will be a "blueprint for sustainable reform."
Kudos to this Justice Department and U.S. Attorney for the Western District of Washington Jenny Durkan for taking seriously the duty of police officers to protect public safety while respecting individual rights. The DOJ has investigations of police practices underway in about 20 other cities as well.
Deeply disappointing are the immediate comments of the Chief of Police Diaz and the comments by Mayor McGinn. They should embrace the report, just as they welcomed the launch of the investigation.
The DOJ found that Seattle's citizen complaint process is broken, that there is a lack of accountability for excessive use of force, and that improved training, supervision, and leadership are needed to end by unacceptable behavior by some police officers. And the DOJ pinpointed that the SPD needs to seriously address concerns about discriminatory policing if it is to regain the trust of the community it serves.
It will require a long-term effort to bring about change in systems, culture, and training. And it will require true leadership from the top. The ACLU will be deeply involved in working with the Department of Justice, the City of Seattle, and community groups to implement that "blueprint for sustainable change" to ensure that the police effectively protect public safety while respecting the Constitution.